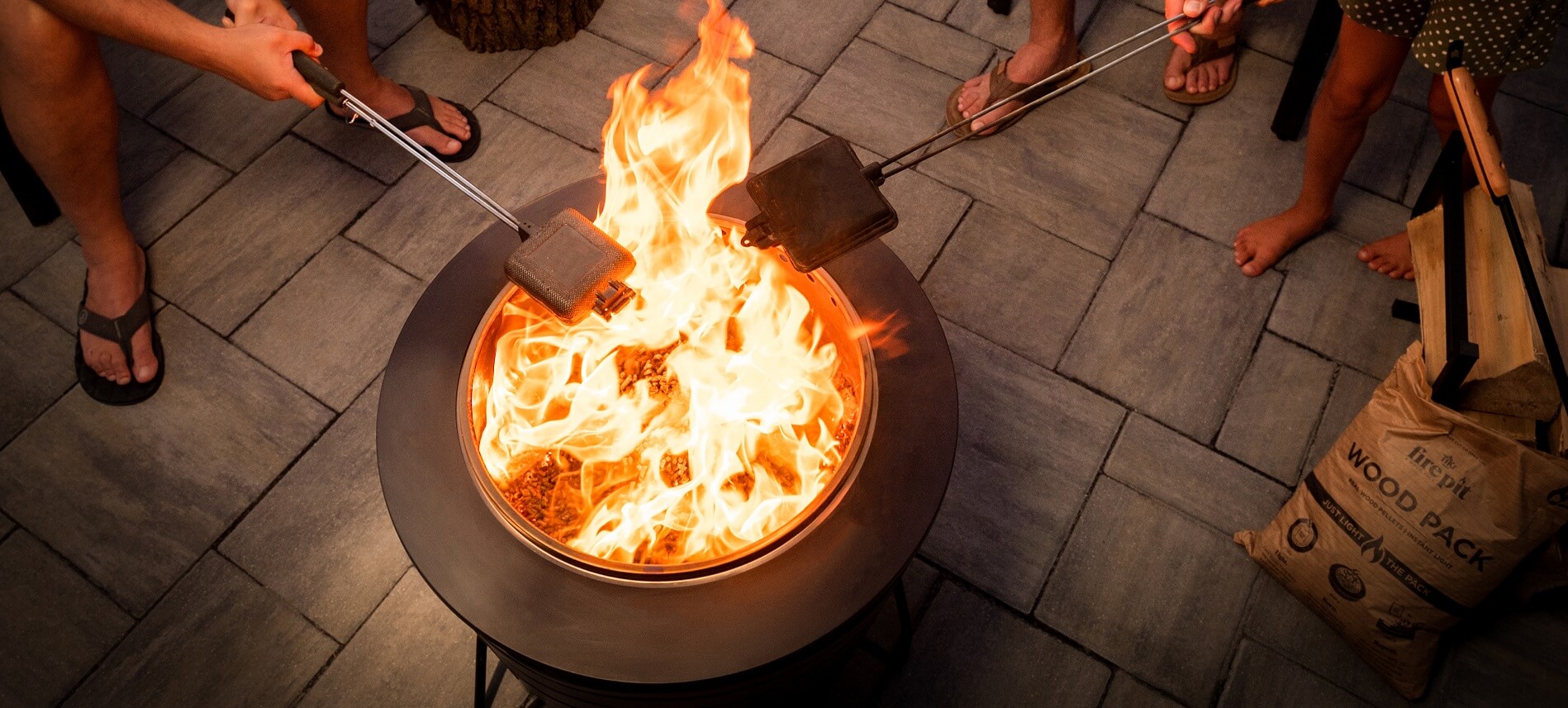 Fire pits are not one-size-fits-all when it comes to your yard. Every outdoor living space is unique, and your fire pit should complement it. Whether you have an expansive yard or urban environment, a fire pit exists for you.
For the best possible experience around the fire think about comfort, convenience, and safety. When thinking about the size that best fits your space, take into consideration the following aspects: Will the fire pit sit on grass or a patio? How much wood do I want to burn at a time? How much space do I have between structures? Do I want the ability to move the pit around?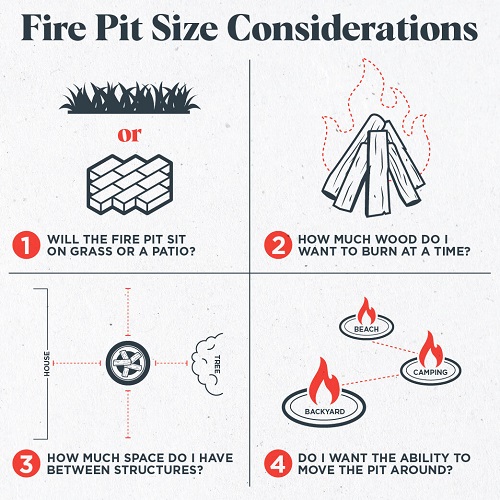 If you don't have the space for a permanent pit, think about something smaller than can easily be moved around the yard. TIKI® Brand fire pits are large enough to include the whole family but can still be stored when not in use. You may choose to burn the TIKI® Brand Wood Packs or natural cut logs, and they provide the flexibility to move the pit as needed to make sure you are a safe distance from the house and have the best seat in the yard.
Ultimately, you should consider your outdoor area and decide the best option for a fire pit.