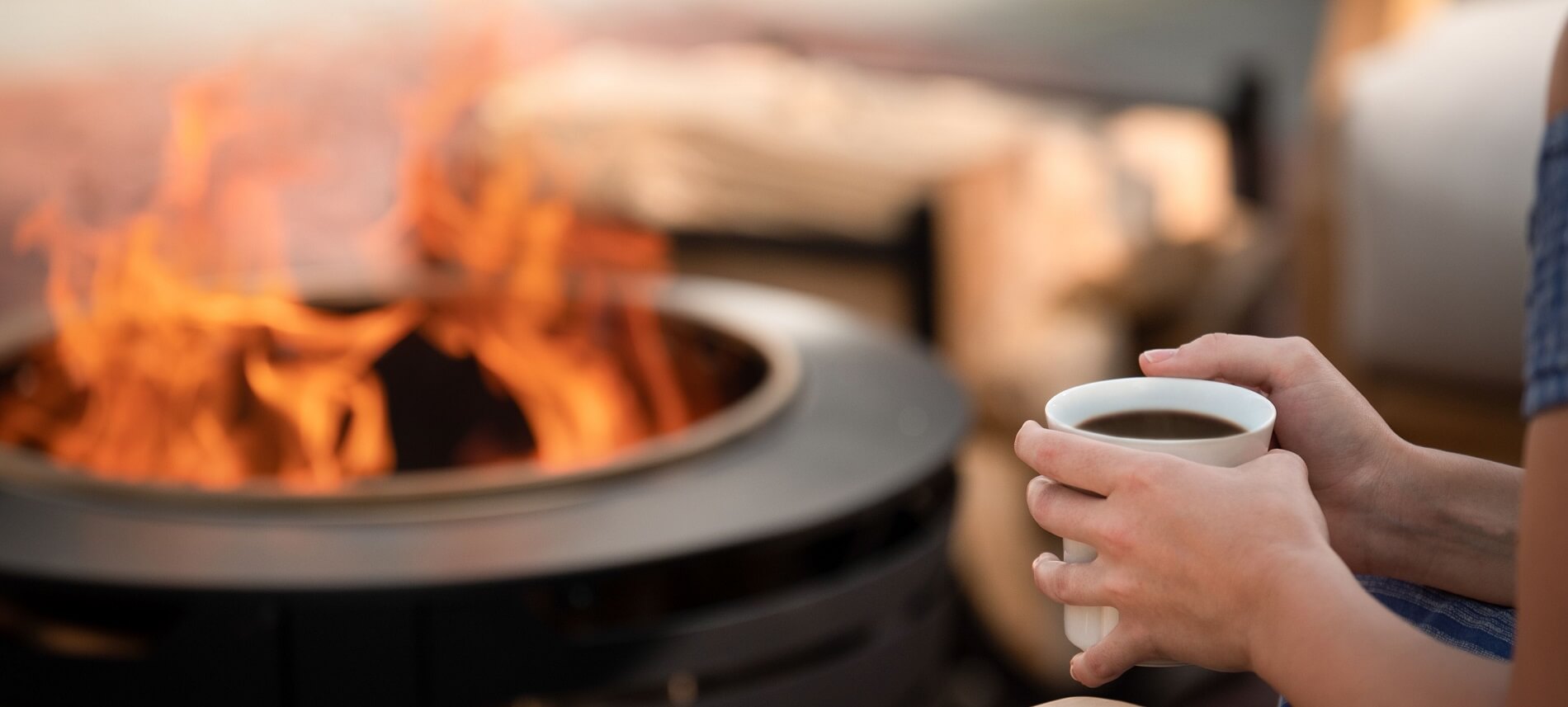 Purchasing a fire pit adds more than just a backyard centerpiece to your home. Here are 10 ways you can put your fire pit to good use.
1. On your patio
Placing your fire pit on the patio is an obvious choice for many. Not only are patios already a natural gathering spot, they provide the convenience of putting a fire pit far enough away from your house for safety reasons, but close enough if you have to run in and grab something.
2. In the morning before work
Start your day off on a relaxing note and light a fire before heading into the office. If you're working from home, grab a cup of coffee and your laptop and work in the comfort of your own backyard around the fire.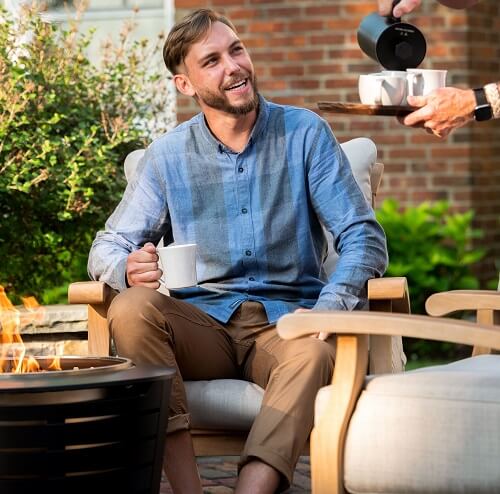 3. With your friends and family
It's no surprise that fire time = social time. Grab a few chairs, round up those who mean the most to you, and cozy up next to the fire pit. Tell your favorite campfire stories, or better yet you can use your fire for the next activity on the list:
4. Cooking S'mores
Graham crackers, marshmallows and chocolate bars are the perfect combination. All you need to add is a pair of marshmallow tongs and a fire!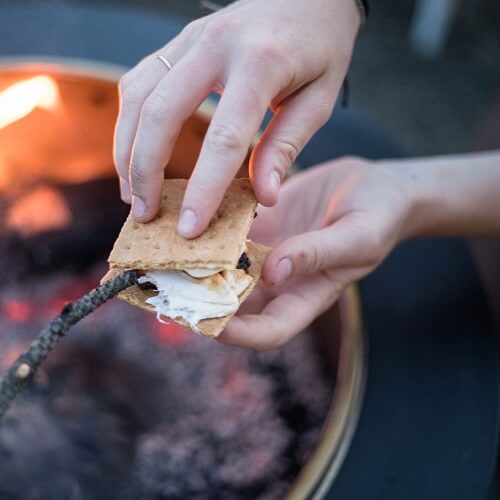 5. Making Pudgie Pies
If s'mores won't hold you over, consider a treat with a little more sustenance. Whether you like sweet or savory, there is a Pudgie Pie recipe out there for everyone to enjoy. Check out this Facebook post for a sweet treat to enjoy!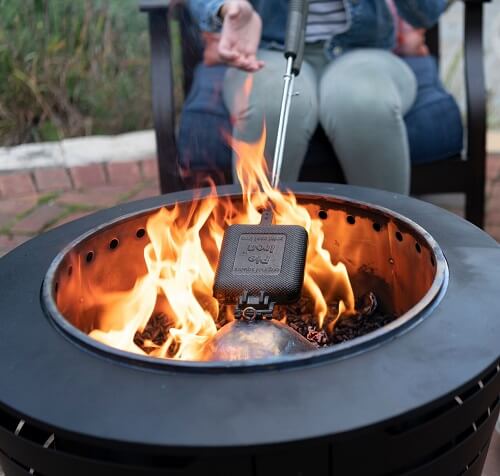 6. Relaxing after a long week
Working all week takes a toll on anyone. Take some time and unwind by a fire pit and cast your cares into the flames.
7. Camping
Whether you're in the backyard or in the back woods, a fire pit is a camping essential for warmth and campfire tales.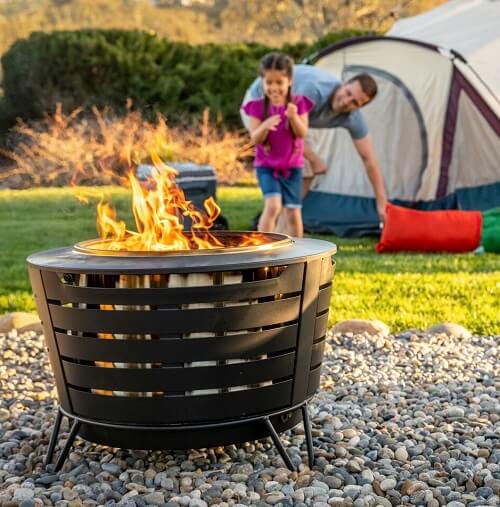 8. At a graduation party
People have been gathering around the fire to celebrates for thousands of years. Keep the tradition going and celebrate the graduate in your life with a toasty fire (and maybe a cake, too!).
9. With your kids
Spending quality time with your kiddos can seem harder and harder to do these days. With packed schedules and busy days, it's important to make time to connect, even if it's just around a campfire.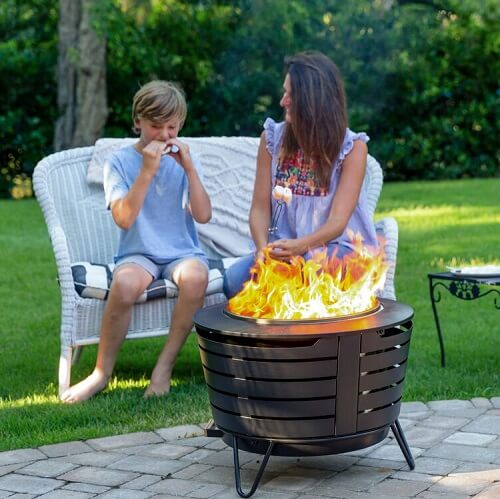 10. At the beach
Up the level of relaxation and bring your fire pit to the beach. Cool off in the water and warm up by the fire. It doesn't get much better than that.
We hope this provides plenty of inspiration to get the most out of your fire pit and enjoy connecting around a fire!