Relaxing around the fire should be just that, relaxing. Getting ready for an evening with friends and family shouldn't come with stress. Having a few essential accessories for your smokeless fire pit allows for entertaining at the drop of a hat.
With pokers, screens, heat deflectors and more, TIKI® Brand has the accessories you need. And when it's time to turn in, TIKI Brand Fire Pits feature a nested design making storing your accessories a breeze.
So, sit back, relax and enjoy your smokeless experience.
Cover
A fire pit cover is an essential part of your accessory collection. When not in use, a fire pit cover protects your pit, especially during those rainy months. To keep your pit safe season after season, all TIKI Brand Smokeless Fire Pits come with a weather resistant cover.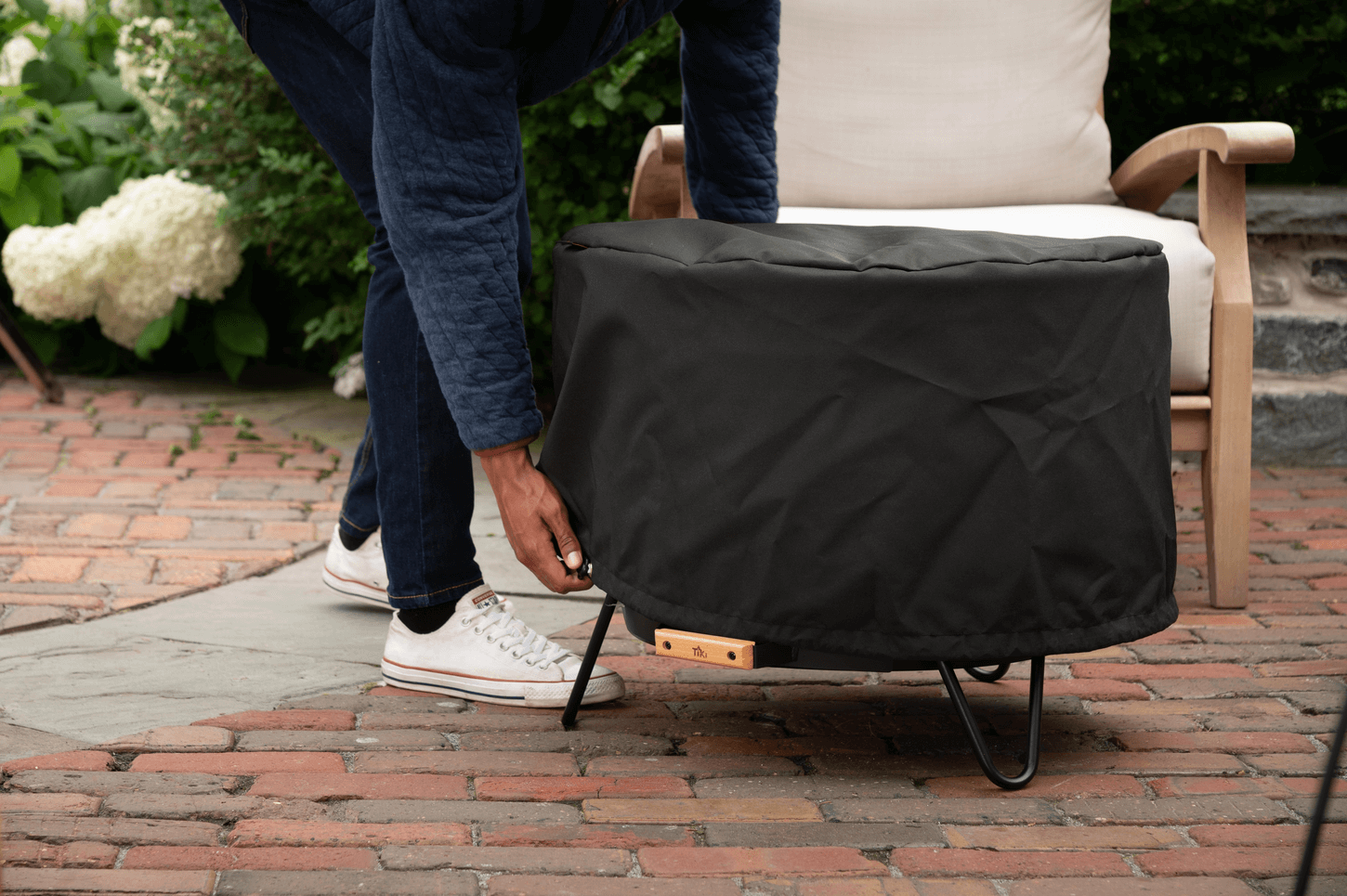 Screen & Poker
Designed to work together, the TIKI Brand Patio Screen & Poker keep ash and debris safely inside your wood burning fire pit.
The poker is a must to control the fire from start to finish. The TIKI® Brand Fire Pit Poker has a thick handle and a hooked end to safely move wood from a distance. It even includes a bottle opener for convenience while entertaining.
The screen is a stainless-steel cover that keeps sparks and embers confined while allowing the fire to breathe.
The TIKI® Brand Fire Pit Screen & Poker combo helps you easily tend to your fire without removing the entire screen. Simply use the poker to lift the lip on the screen and add more wood or TIKI Brand Wood Packs.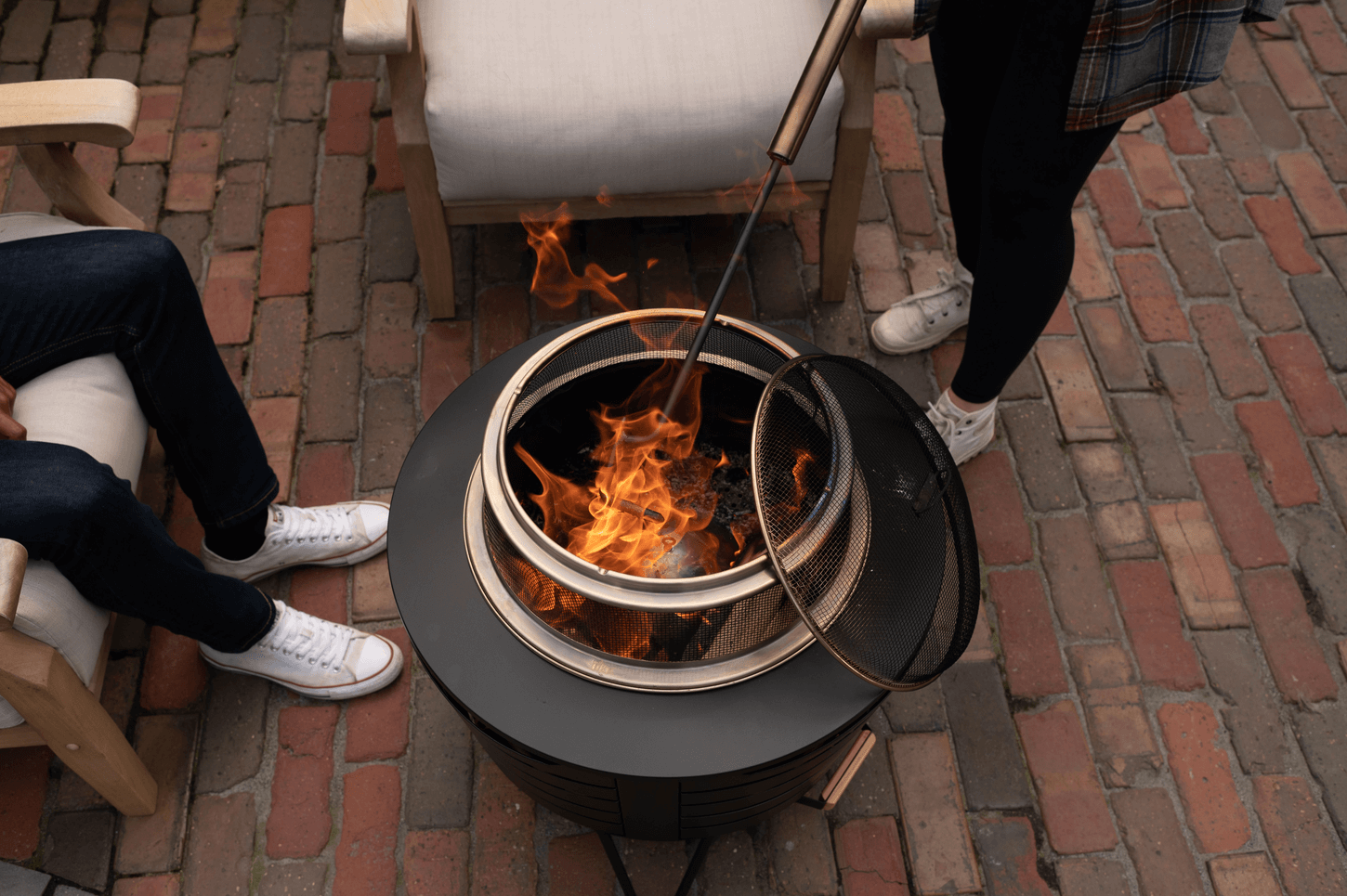 Stainless Steel Tabletop Cover
When you're not burning a fire, you can still enjoy using your fire pit with a tabletop cover. Enjoy a snack with friends and family or even an outdoor game night! The TIKI® Brand Tabletop Cover lets you do even more with your TIKI® Brand Smokeless Fire Pit. Plus, the Cover easily fits over your fire pit and tabletop for convenient storage.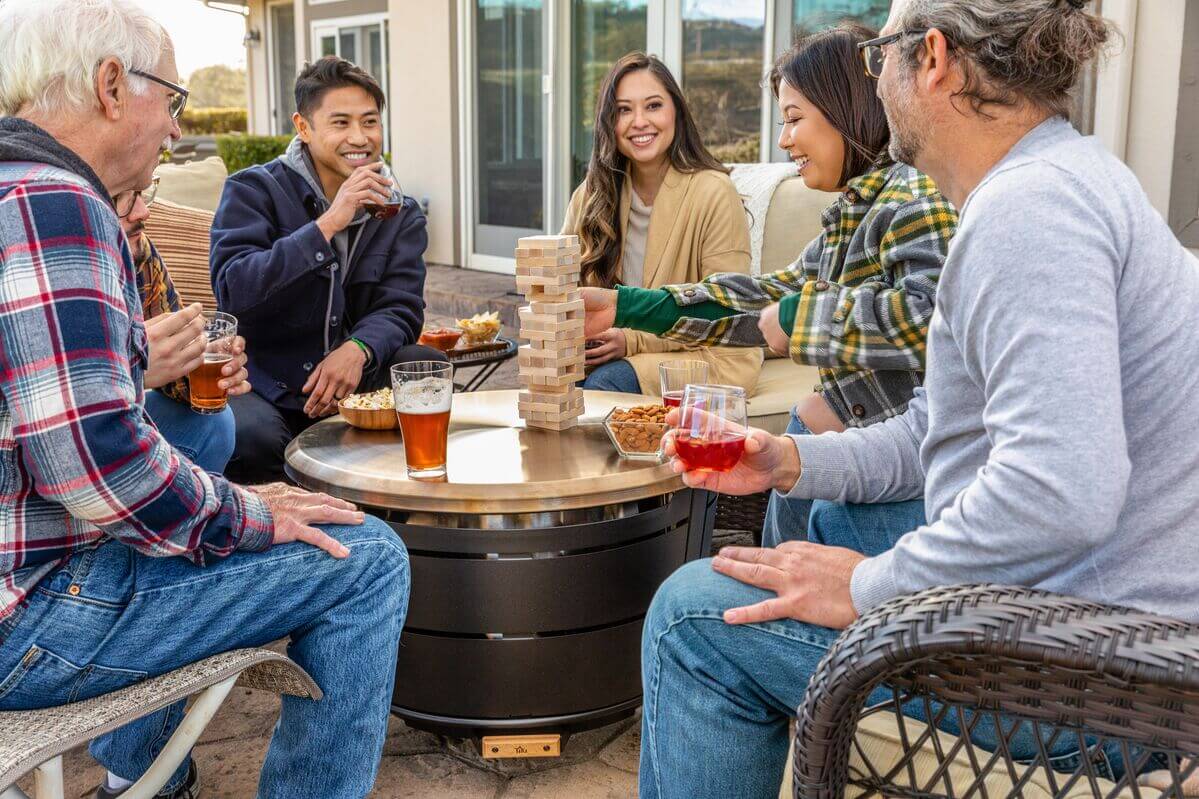 Heat Deflector
With the TIKI Brand Heat Deflector chilly nights can easily go from cold to cozy. The fire pit heat deflector works with the TIKI® Brand Fire Pit Screen to amplify the warmth around your fire. Plus, the open design makes it easy to stoke and fuel your fire without removing the accessories.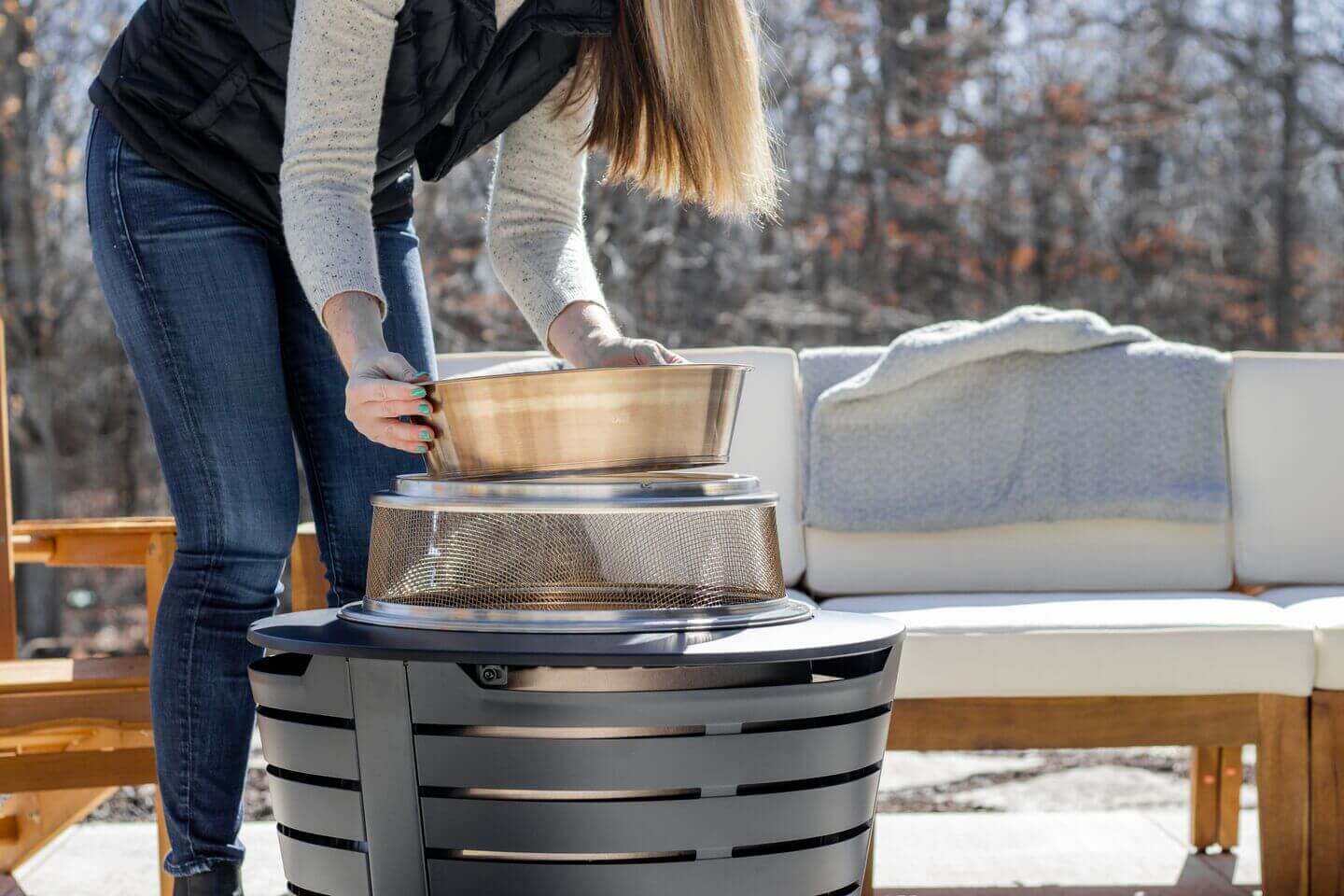 Griddle
When you're in the mood to dine out, look no further than your own backyard. With the TIKI Brand Griddle your smokeless pit transforms into your new favorite restaurant.
Even better, the Fire Pit Griddle is compatible with most 16"-21" smokeless pits not just those by TIKI® Brand.
The Griddle includes an outer griddle, inner griddle with a removeable handle, grill grate, wooden trivet and leather gloves. Pre-seasoned cast iron is ready to do some fire pit cooking right out of the box.
Different cooking surfaces mean you can create a variety of foods from breakfast to dinner and anything in between. So let your imagination run wild and put a new twist on your favorite recipes!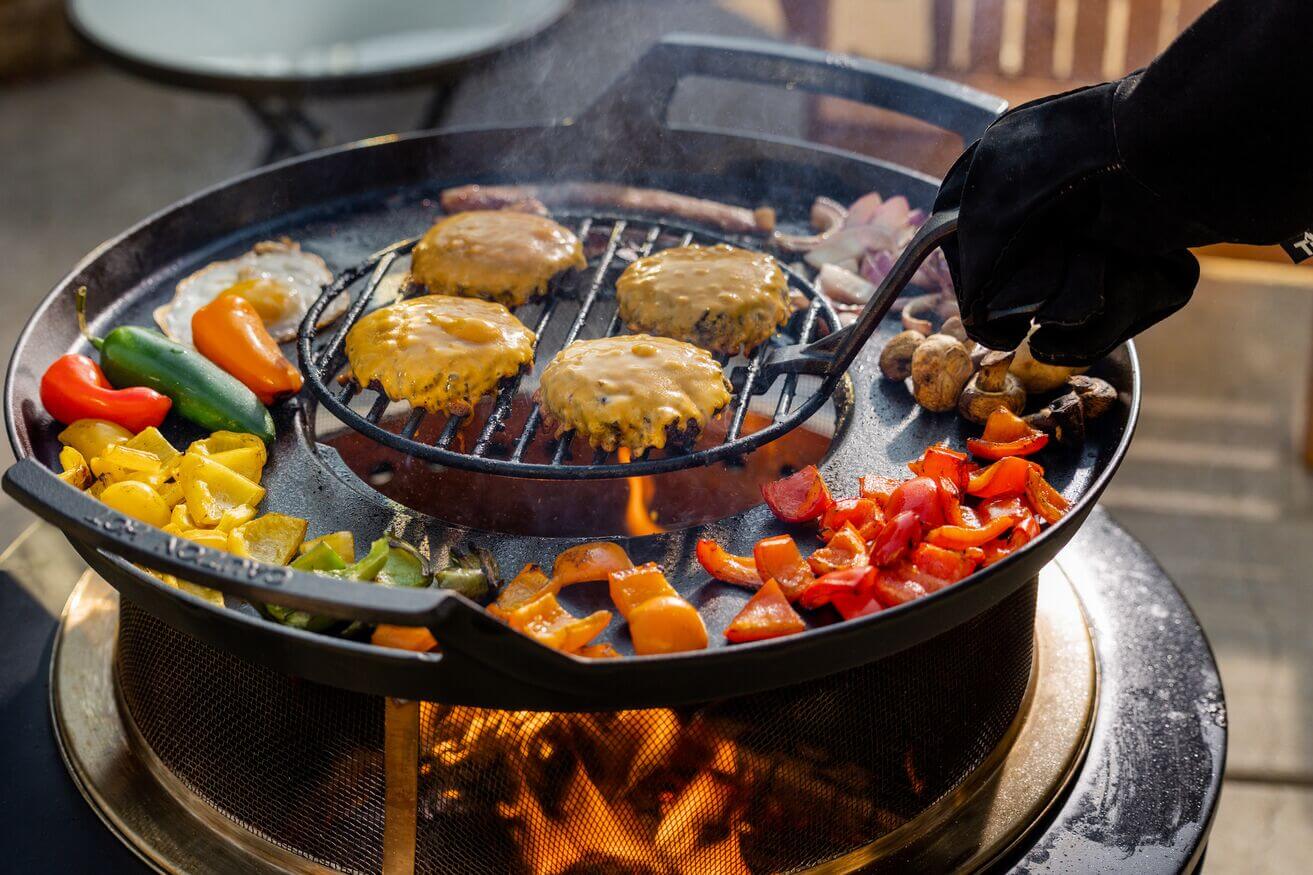 Wood Pellets & Fire Starters
Looking for a quick fire or you want to keep the good times rolling? TIKI® Brand has the fuel you need with our line of fire pit wood pellets and fire starters.
TIKI Brand Wood Packs & TIKI Brand Starter Packs light instantly and create a full fire in less than 5 minutes.
Made with real wood pellets our Wood Packs create fires with low smoke and less ash. With a burn time of approximately 30 minutes, they're the perfect companion to your TIKI® Brand Smokeless Fire Pit. If you want to continue the fun, just add another TIKI® Brand Wood Pack or traditional firewood to extend your fire.
Just looking to start your fire? TIKI® Brand Wood Pellet Fire Starter Packs light instantly and have a 5-minute burn time. It's just enough to start the fire before adding traditional firewood. Use TIKI® Brand Wood Pellet Starter Packs in both your outdoor fire pit and in indoor fireplaces for year-round fun.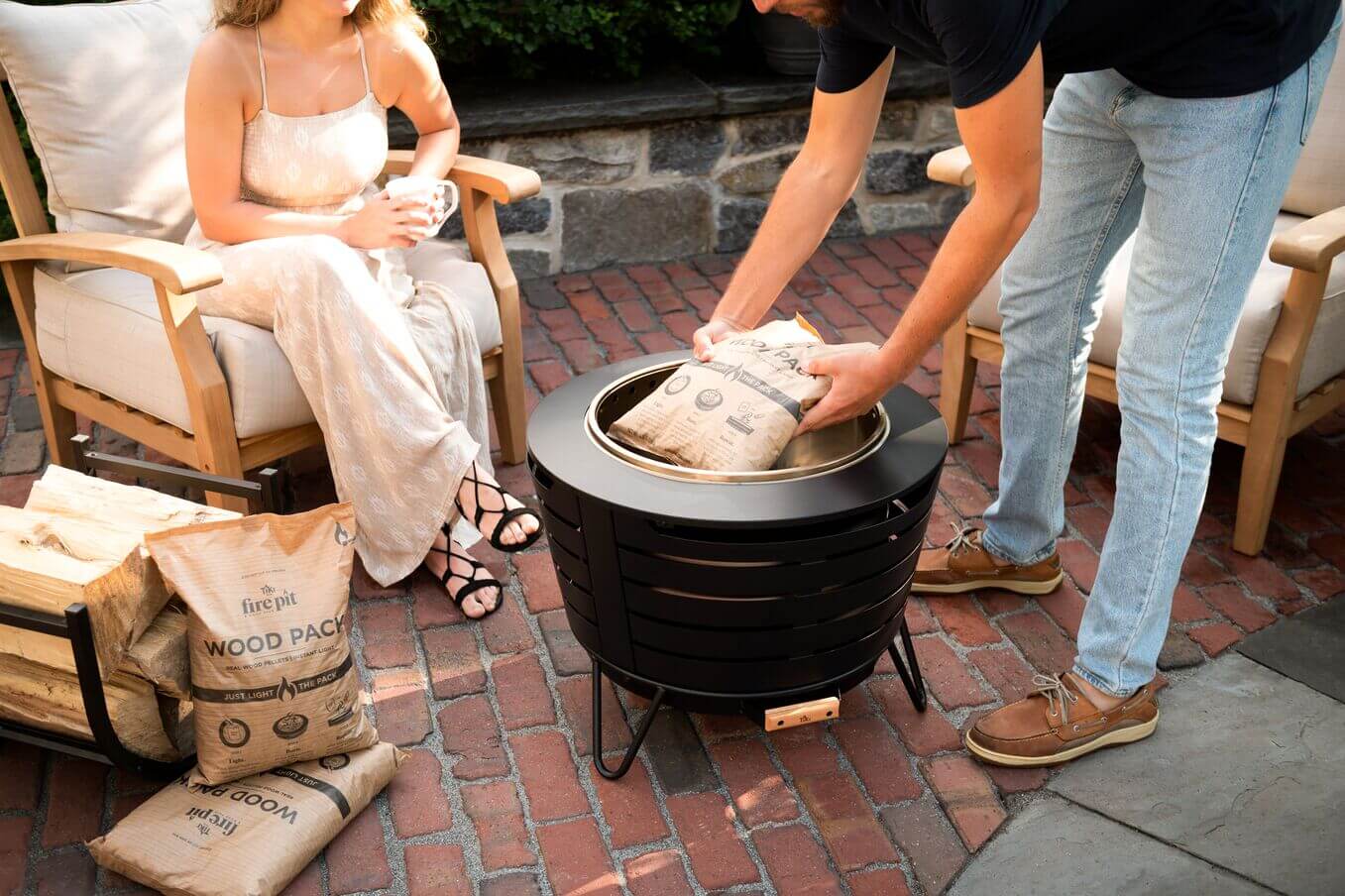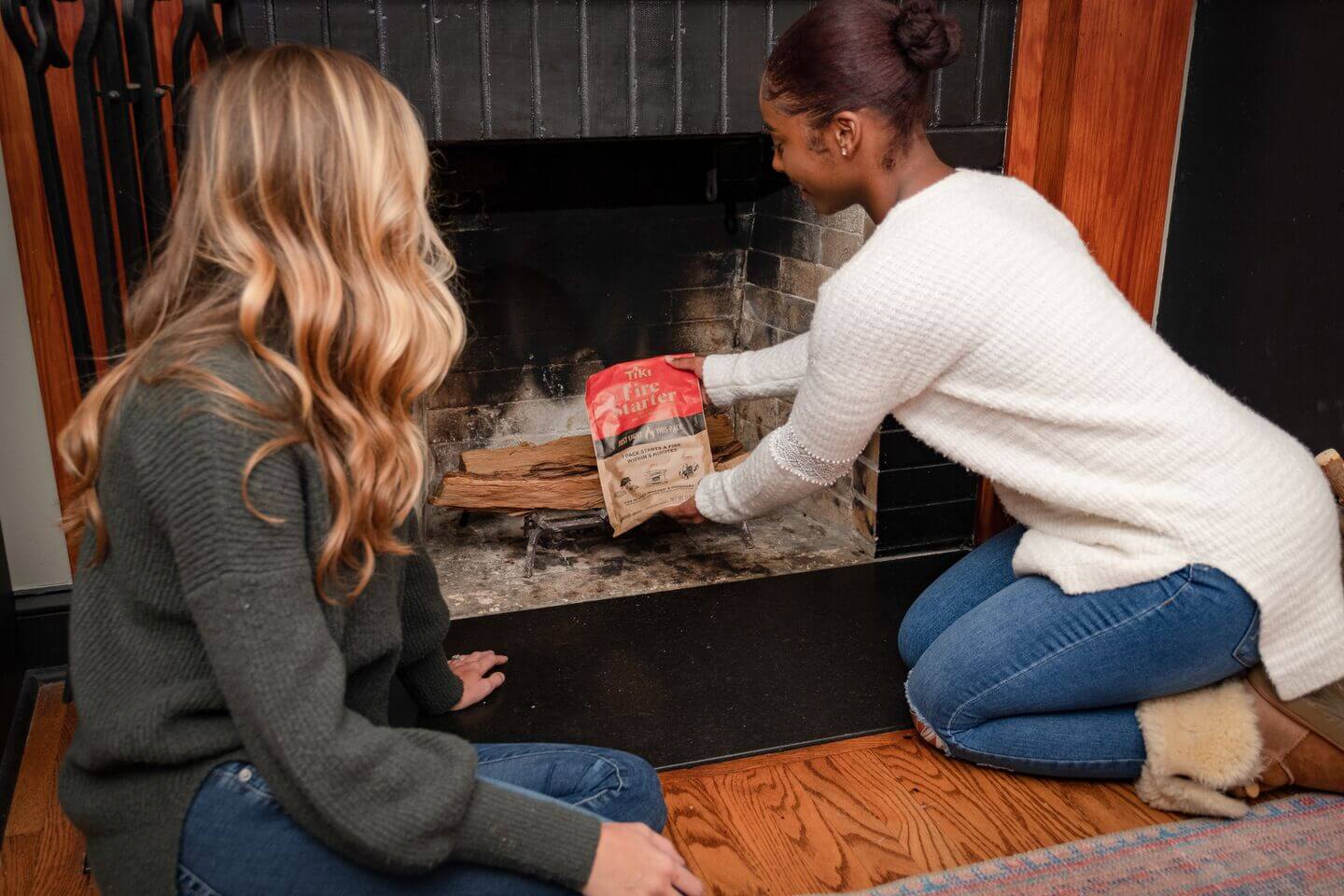 Ash Pan
Keep your smokeless fire pit clean and burning efficiently by disposing of your ash. TIKI® Brand Smokeless Fire Pits have a built-in removable ash pan to help you clean up quicker without the mess. Once the pit has cooled down, simply pull the external handle to remove the tray and dispose of your ashes.
We love fire and we want you to love your fire experience too! Make sure you check out these and other accessories to make your night as enjoyable as possible. In the market for a smokeless fire pit? Check out our custom fire pit bundles with our build your own fire pit tool.