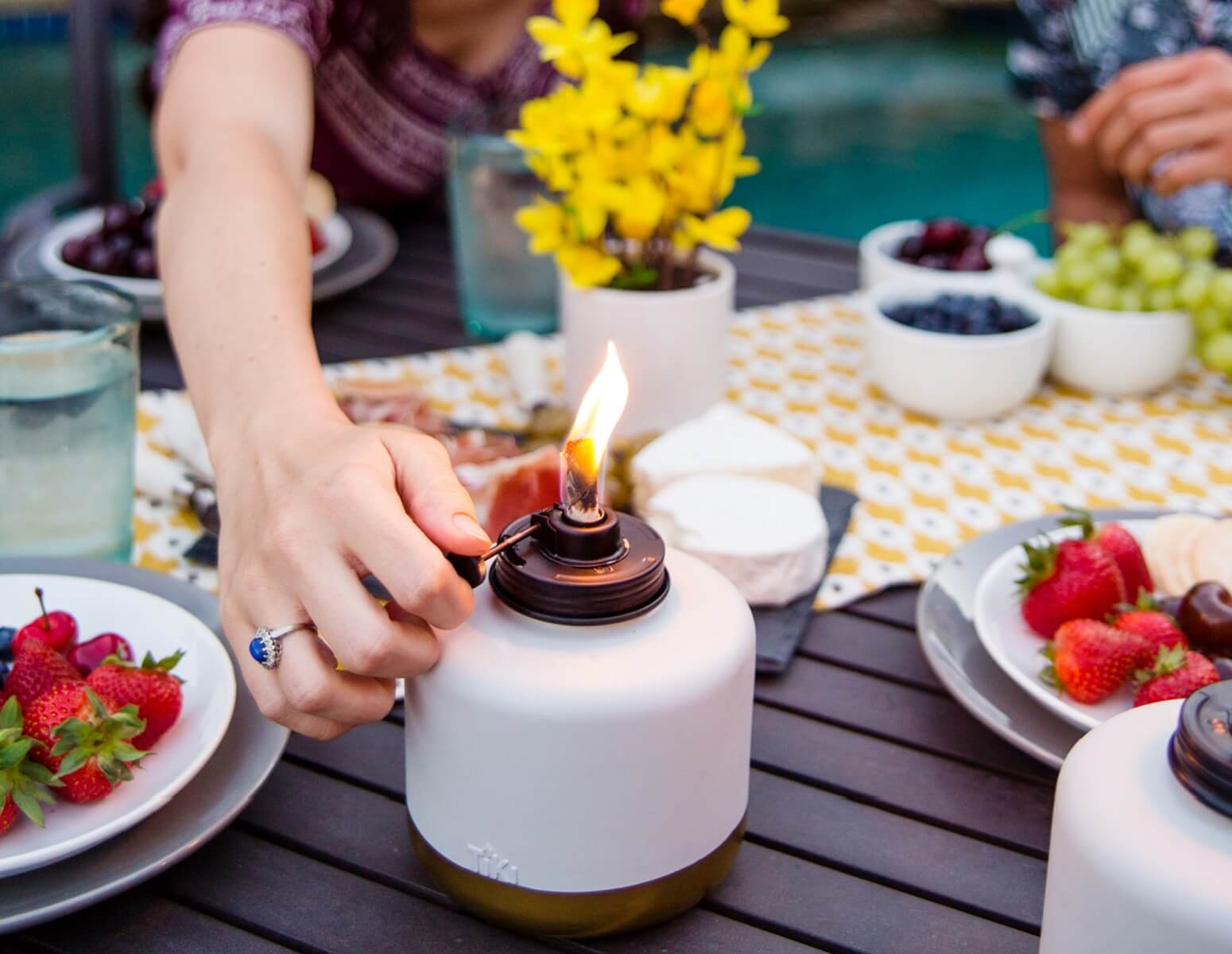 TORCHES & TABLETOP
Turn your backyard into a sanctuary for relaxation or celebration. Accessorize with these stylish pieces to give your garden, patio or table a warm and inviting glow.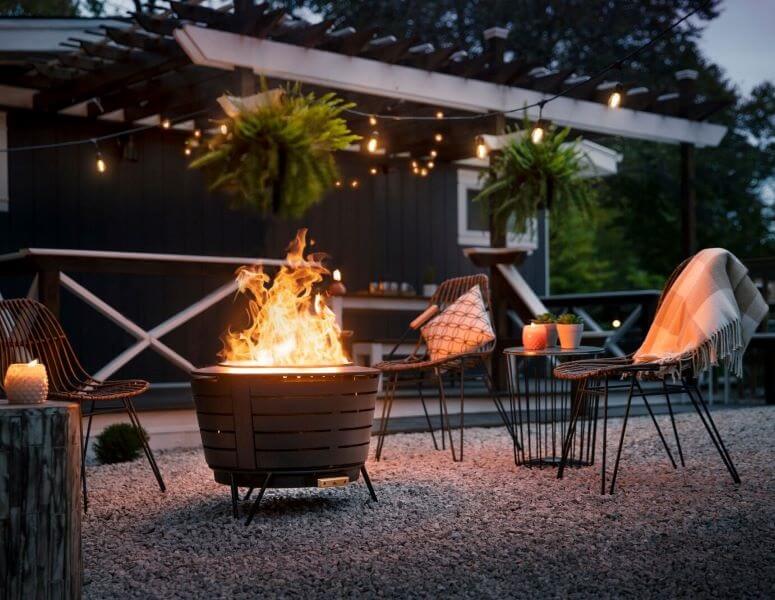 FIRE PITS
With the TIKI Brand Fire Pit, we've redesigned the fire experience. When combined with the TIKI Brand Wood Packs, the patent-pending airflow system creates low smoke and less mess.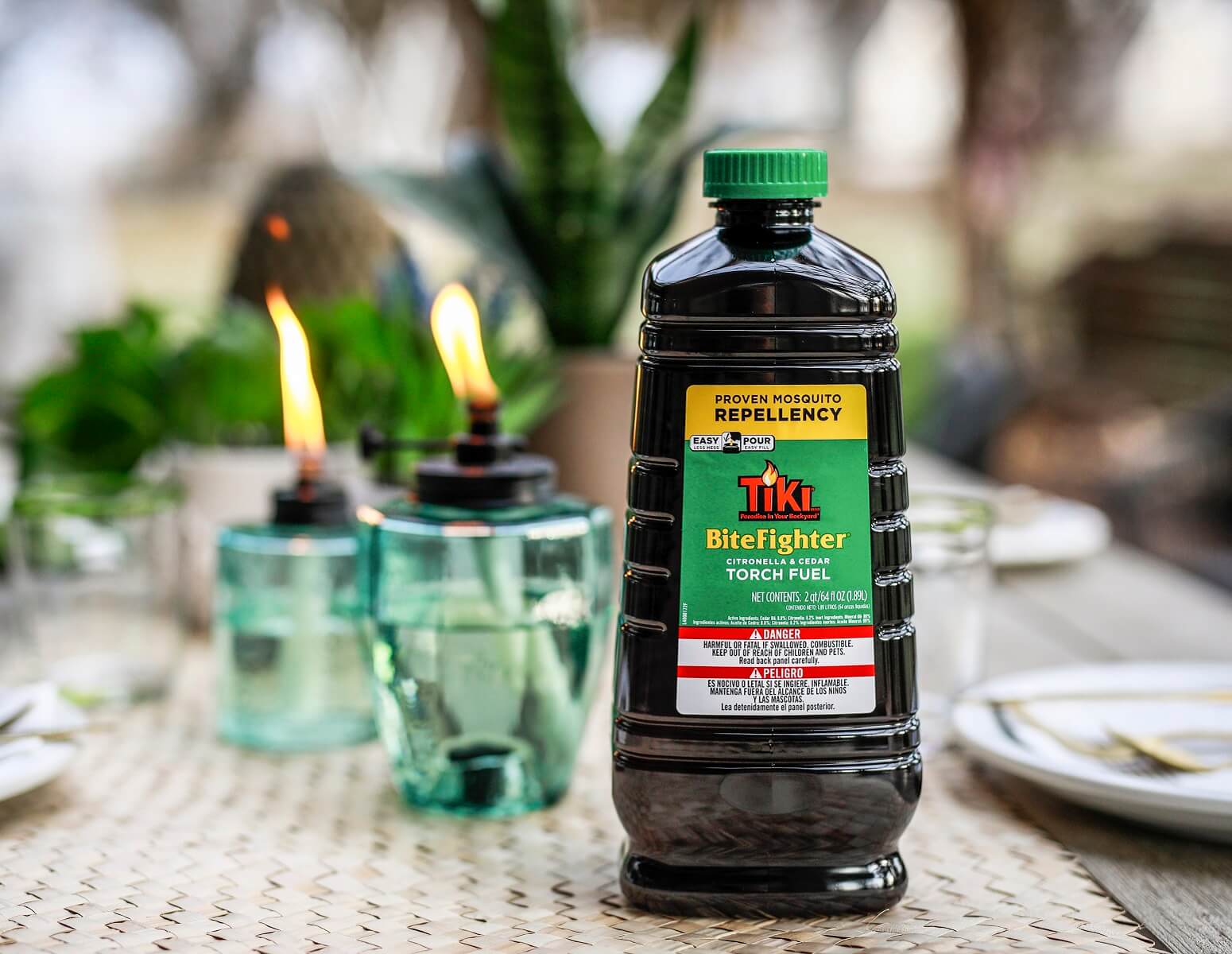 FUEL & WOOD PACKS
Keep your fires burning bright with an array of torch fuel products and our easy-to-light wood packs, designed especially for our new fire pits.
USE THE SPACE
Contrary to its name, a centerpiece doesn't have to be a single piece. Clustering several table torches, citronella candles and vases together can create a striking focal point. Place other decorative accents along the length of the table and remember to vary their heights. Stay away from elements that are too tall or restrict eye contact between guests.
TIKI Torches, Citronella Candles, Torch Fuel & More | TIKI Brand