When working on creating the backyard of your dreams, you cannot forget about the focal point of your yard. A fire pit lets your guests gather and relax. Find your perfect size and shape below. Fire pits are not one-size-fits-all when it comes to your yard. Every outdoor living space is unique, and your pit should complement it. Whether you have an expansive yard or urban environment, TIKI Brand offers a fire pit perfect for you.
For the best possible experience think about comfort, convenience, and safety. When determining which pit works best for you, consider placement, amount of wood desired, and portability of your fire pit.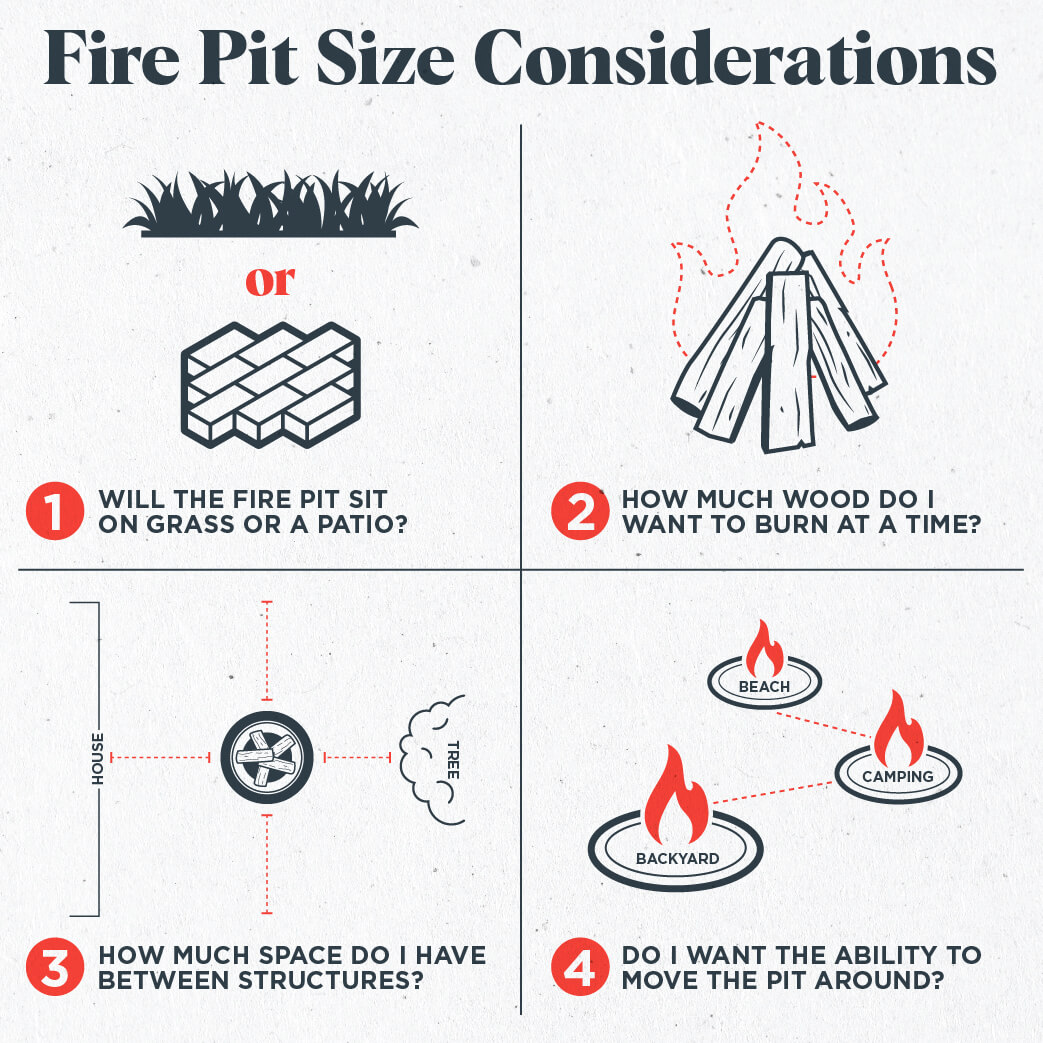 If you do not have the space for a permanent pit, consider something smaller that can easily move around the yard. TIKI® Brand fire pits can fit the whole family but can still be stored when not in use.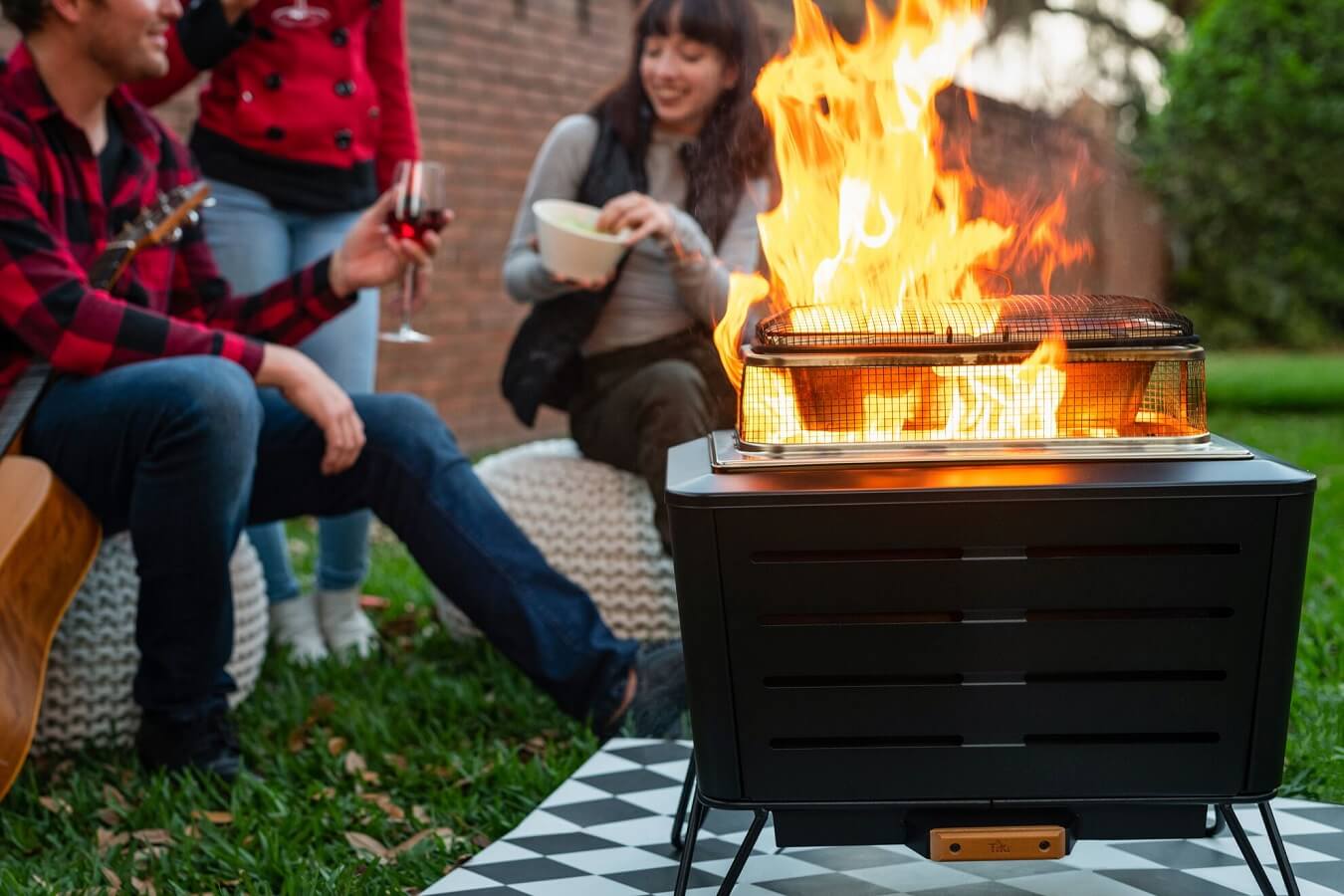 For a more portable option, try the TIKI Brand Retreat Fire Pit. This is designed to tag along on camping trips, tailgates, or in a smaller outdoor space. If you love hosting or have a rather large family, the TIKI Brand Reunion Smokeless Fire Pit comfortably seats 8-10 people.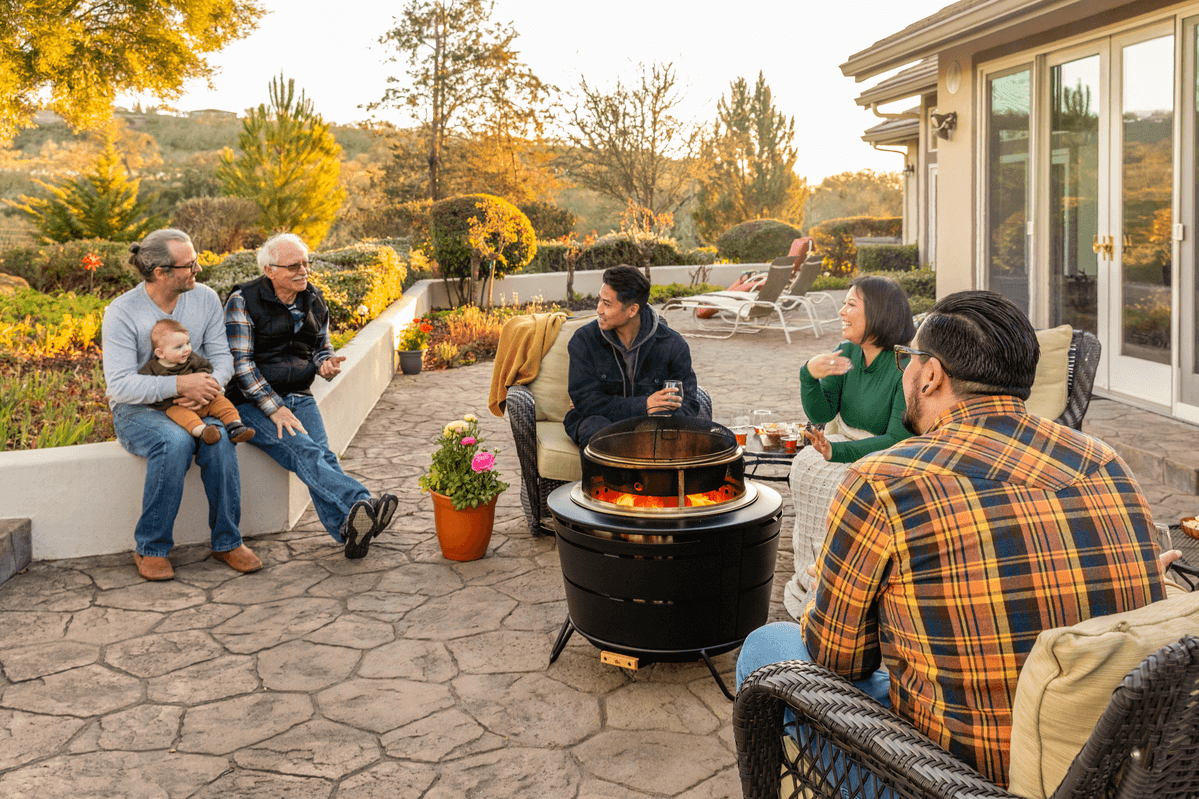 Ultimately, you should look at your outdoor area and decide the best sizing option for a fire pit.
Now that you have established how big your pit you'd like, the next step is selecting a shape that enhances your outdoor style.
Choosing the right pit shape for your backyard space can be daunting. You want to make sure it is aesthetically pleasing, stress-free, and enjoyable instead of adding more stress to your life.
Following are the most common shapes for fire pits and their relative pros and cons:
Square or Rectangular
Most often used for built-in locations with angles, you also see these styles for propane-embedded tables. While square fire pits or fire tables fit certain landscapes, you often see these as built-in or immobile fire solutions. This can be limiting depending on your ultimate backyard goals.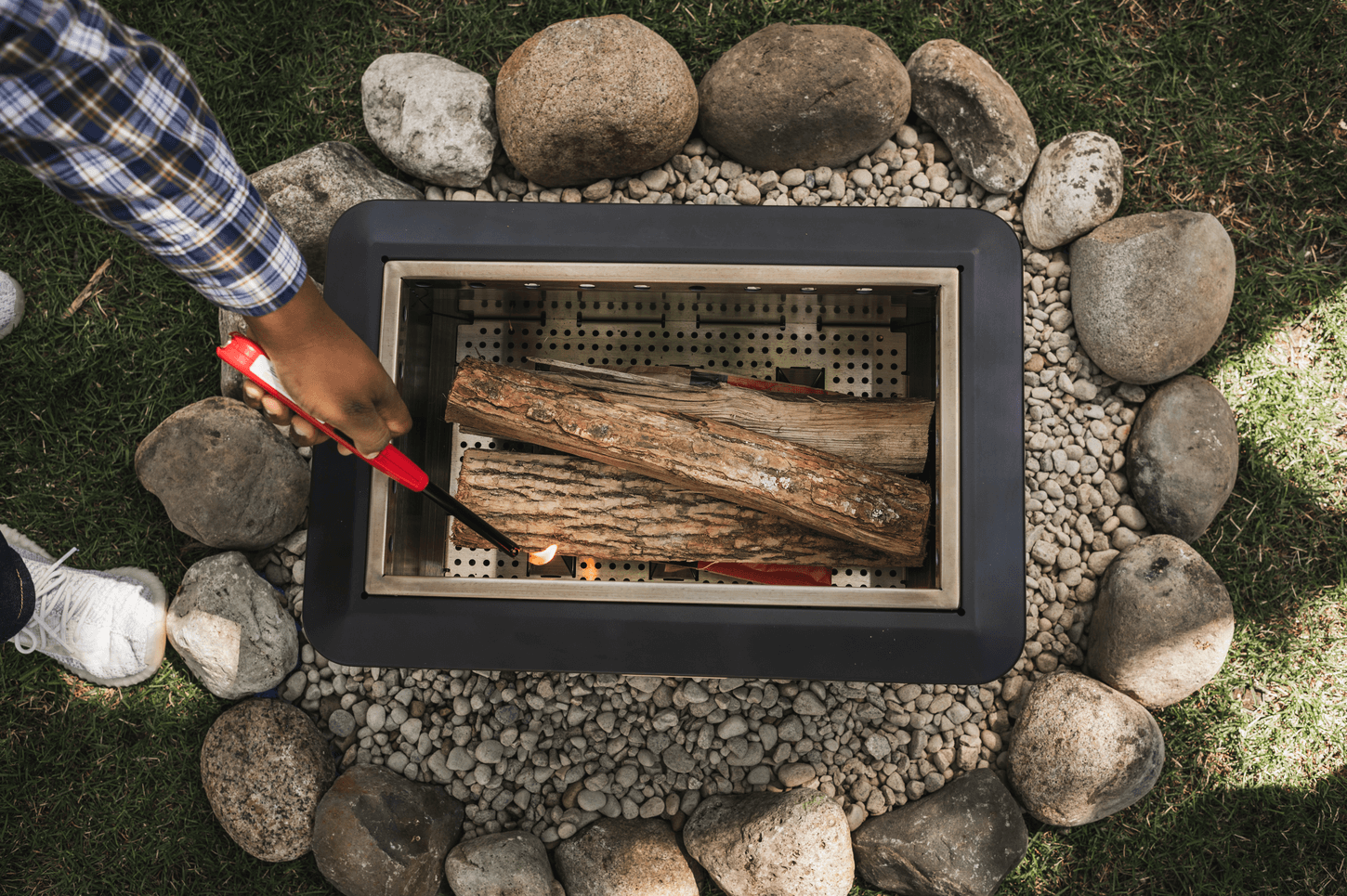 Chimney/Chiminea
A great alternative to a wood burning patio fire pit is a chiminea fireplace. Because of the smokestack, these fireplaces are used to create a smokeless fire. The chimney sends smoke up into the air, so it does not bother your guests.
Bowls and Other Pedestals
Minimalist designs require placing logs on an open area. While these are easy and inexpensive, they tend to produce a lot of smoke. Novelty designs usually also fall into this category so they can add some character and flare to your space.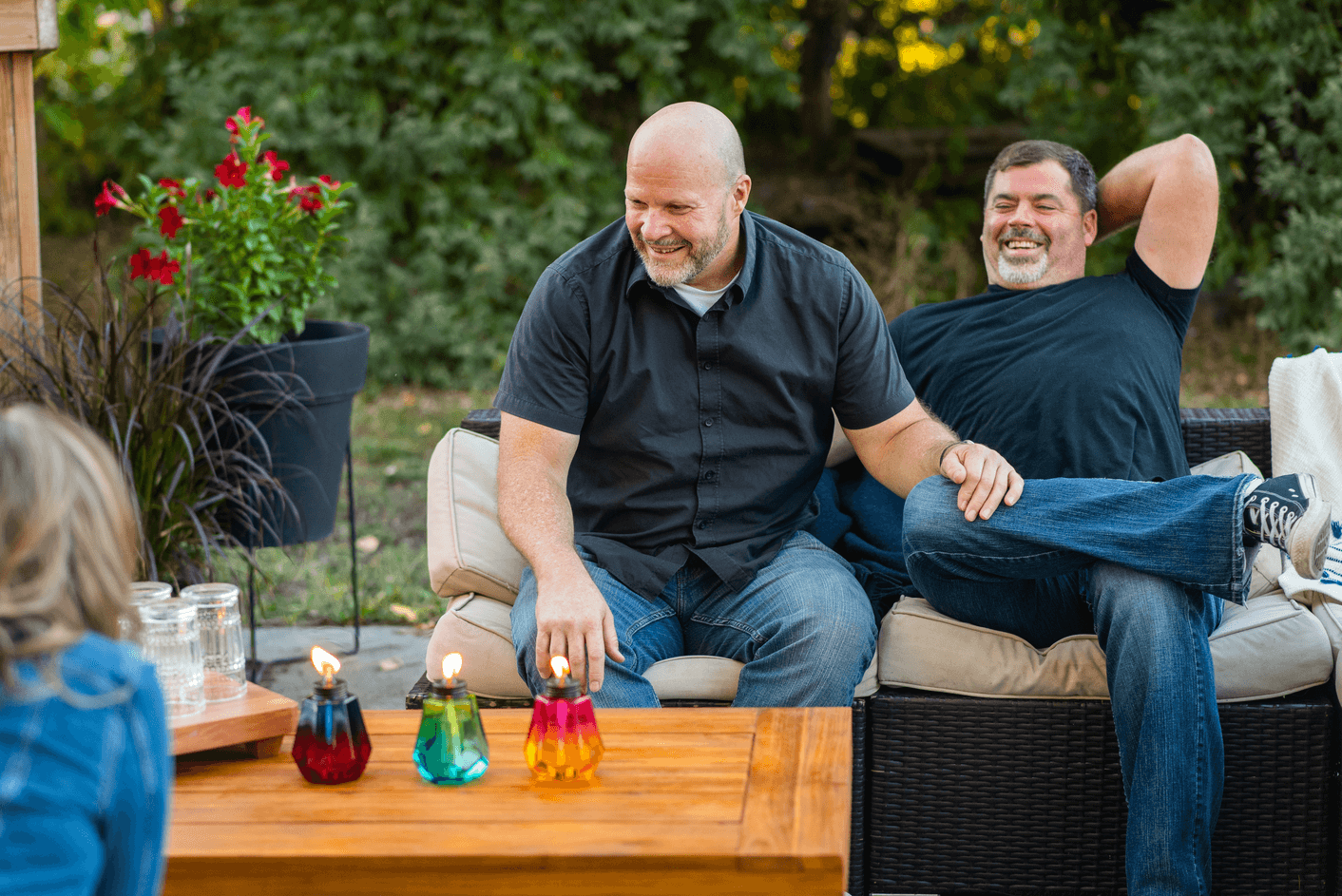 Circular
Circular fire pits invite social interaction and are typically focal points of backyards. They are the most common style as they can serve a technical purpose. Because of the shape of these pits, they offer lower smoke fires by creating secondary combustion. The TIKI Brand Patio Smokeless Fire Pit's design creates a smokeless experience when used with TIKI Brand Wood Packs.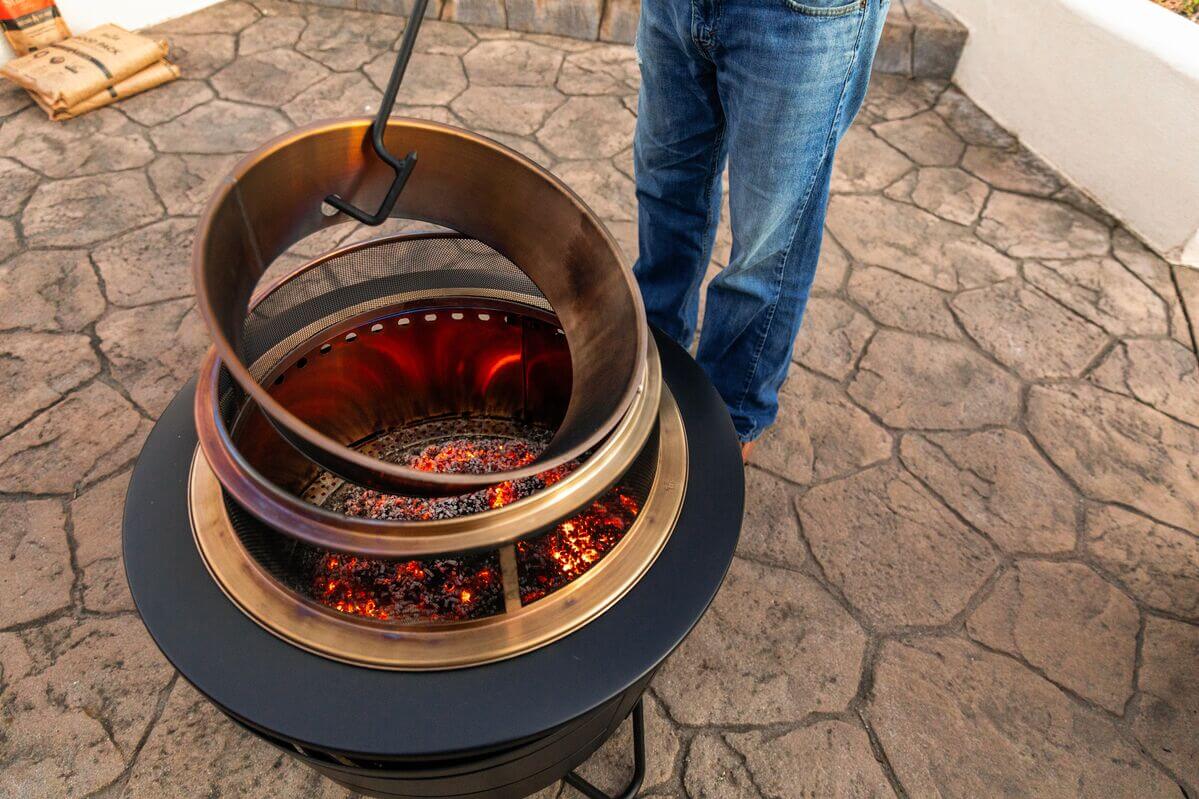 Some parting advice to consider when finalizing your purchase decision:
1. Space
Is my outdoor space large enough for a 10-person pit? Or should I aim for something more portable? Does the fire pit need to integrate with any other patio or landscaping features?
2. Surface
For portable fire pits especially, do you already have, or will you need to create a level, non-combustible base underneath?
3. Style
What colors, design, and materials will look best with your backyard design?
4. Smoke
How important is having low smoke? Do you need to invest in a fire pit that can create secondary combustion to help?
While there is no wrong answer, hopefully the above tips help your search in establishing the backyard oasis of your dreams.