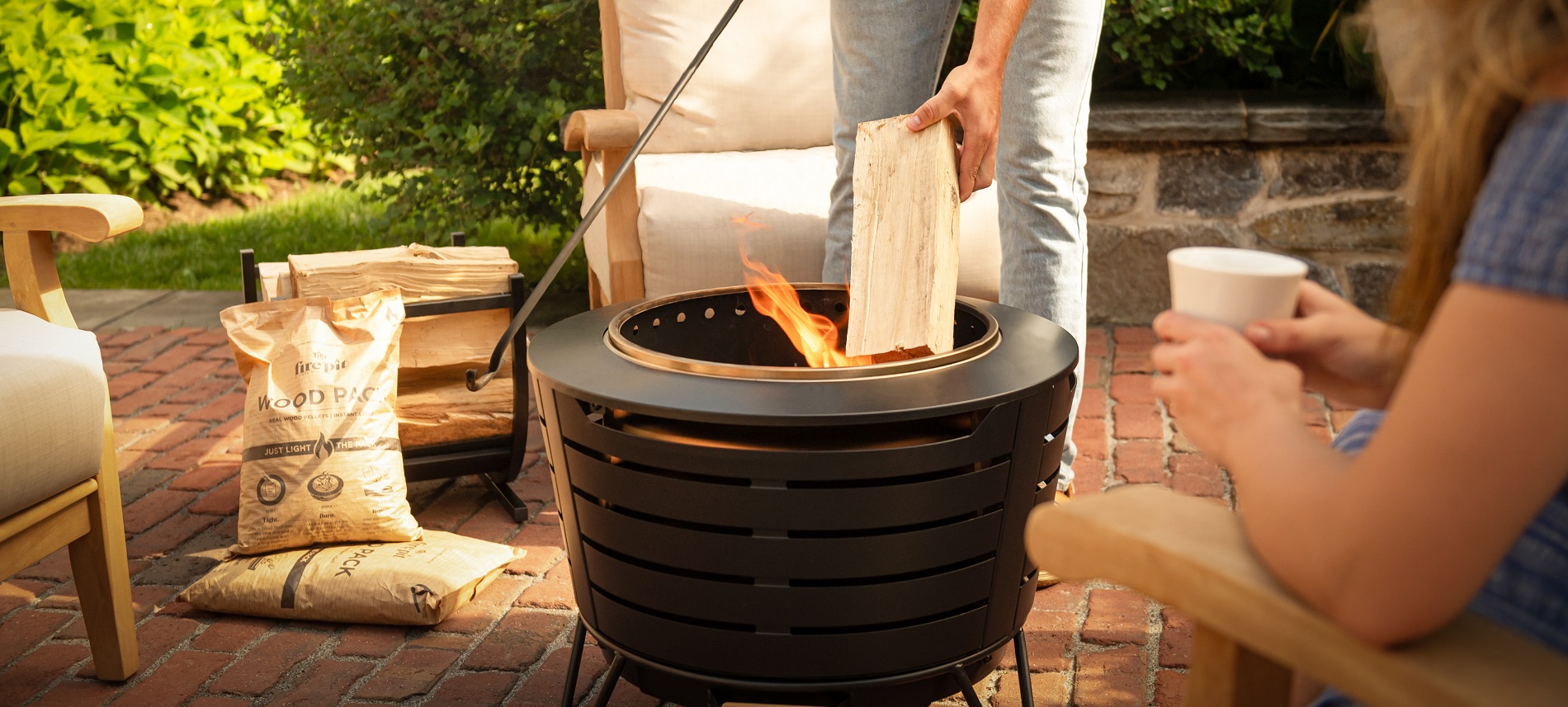 Entertaining guests outside is now a year-long activity thanks to improvements made to fire pits over the years. Whether you're using a fire to make s'mores in the summer or staying warm in fall or winter, a lot of people ask, "How hot does a fire pit get?"
There are several variables that come into play, but here are the main things that factor into the temperature of your fire pit: Style, Size, and Fuel.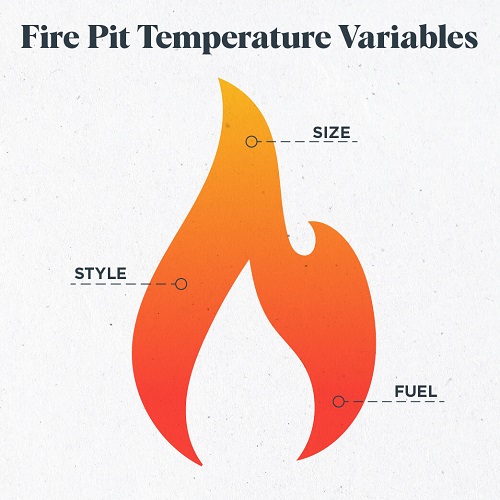 Style
Fire pits have a wide range of styles, sizes and materials, and the materials your fire pit is built with will determine how hot the fire itself gets. While some fire pits are built into patios in stone or brick, other more portable options are generally built from metal and have temperatures ranging from about 600 to 1,000 degrees. Higher quality materials and the design of the fire pit can help disperse that heat appropriately.
Size
Bigger fire pits generally produce more heat. Why? Because you can add more fuel and get more oxygen to them, meaning they will burn hotter. Make sure you check with your local ordinances on the legally allowed size of your fire pit, and always use safe fire practices when burning a fire.
Fuel
Whether you're loading your fire up with wood, flipping a switch on your propane fireplace, or using innovative products like the TIKI® Brand Fire Starter Packs, the type of fuel you use will have a big impact on the fire's overall temperature.
Hopefully this information can help you to decide which fire pit size and design could work best for you!