There's nothing like gathering together to make memories around the fire. But when it's time to go, you may notice you take more than the memories with you. So how can you enjoy your experience but not leave smelling like a bonfire? That's what smokeless fire pits are for.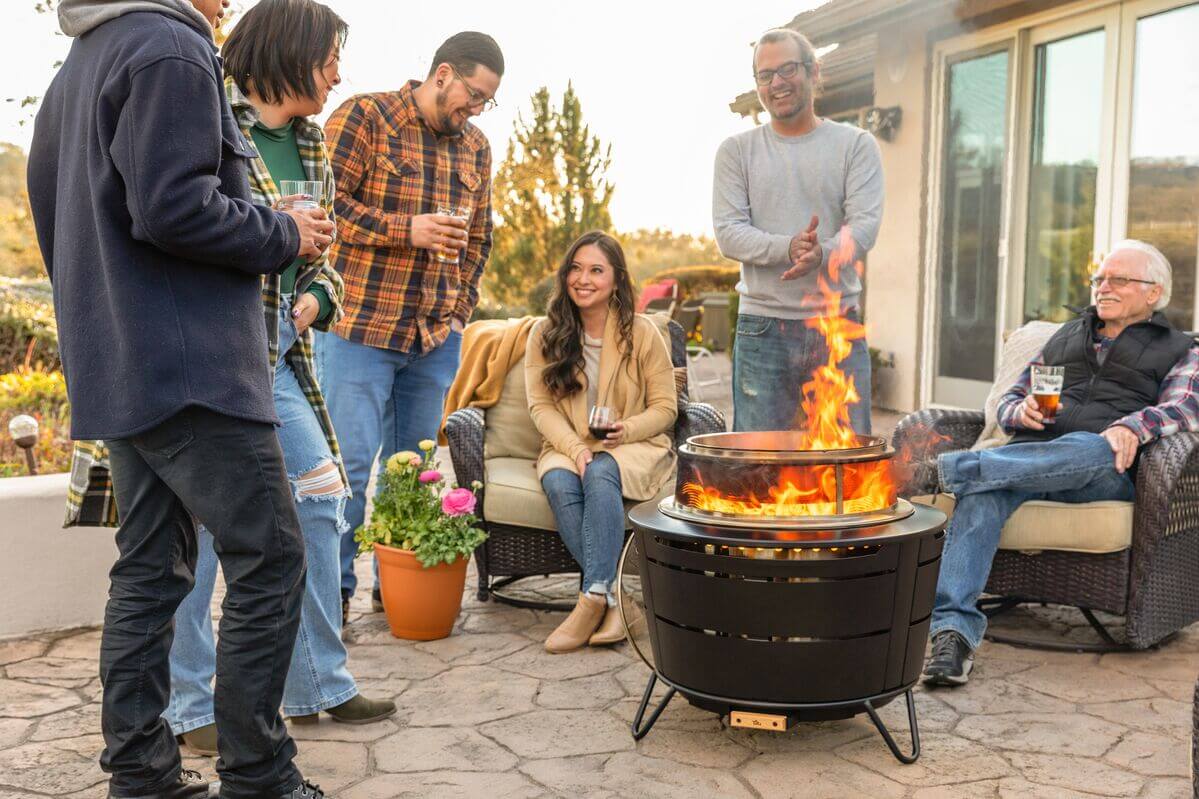 How Does a Smokeless Fire Pit Work?
Let's start with a look at why traditional fires smoke in the first place. Smoke results from incomplete combustion, which means there is not enough oxygen to burn the fuel completely.
When a traditional fire pit burns, oxygen is only able to reach the fire from the top. While in a smokeless pit air flows throughout, including from the bottom of the fire.
Smokeless fire pits have a vented double wall design that creates both heat and oxygen. The vents pull air in, letting it escape into the walls to keep it burning hot (known as secondary combustion). This allows the wood or wood pellets to burn into ash and take away smoke particles, creating that beautiful smokeless glow.
To learn more on how to create the best smokeless flame check out our how to guide.
TIKI® Brand Patented Airflow Technology
TIKI® Brand Smokeless Fire Pits feature a patented airflow system to provide a smoke free experience. So how does it work?
First the air pulls through the stainless-steel grate and bottom vent holes of the pit. Then, the air travels up the double walls of the fire pit and exits through holes under the rim. This pressurized hot air from the double walls burns off the remaining smoke particles. The fire pit's ash pan then keeps any loose ash from coming out.
What makes a TIKI® Brand smokeless pit different?
TIKI® Brand wood burning fire pits feature an innovative tapered engine. The unique design combined with our airflow technology delivers more heat with a higher quality and bigger flame than other pits.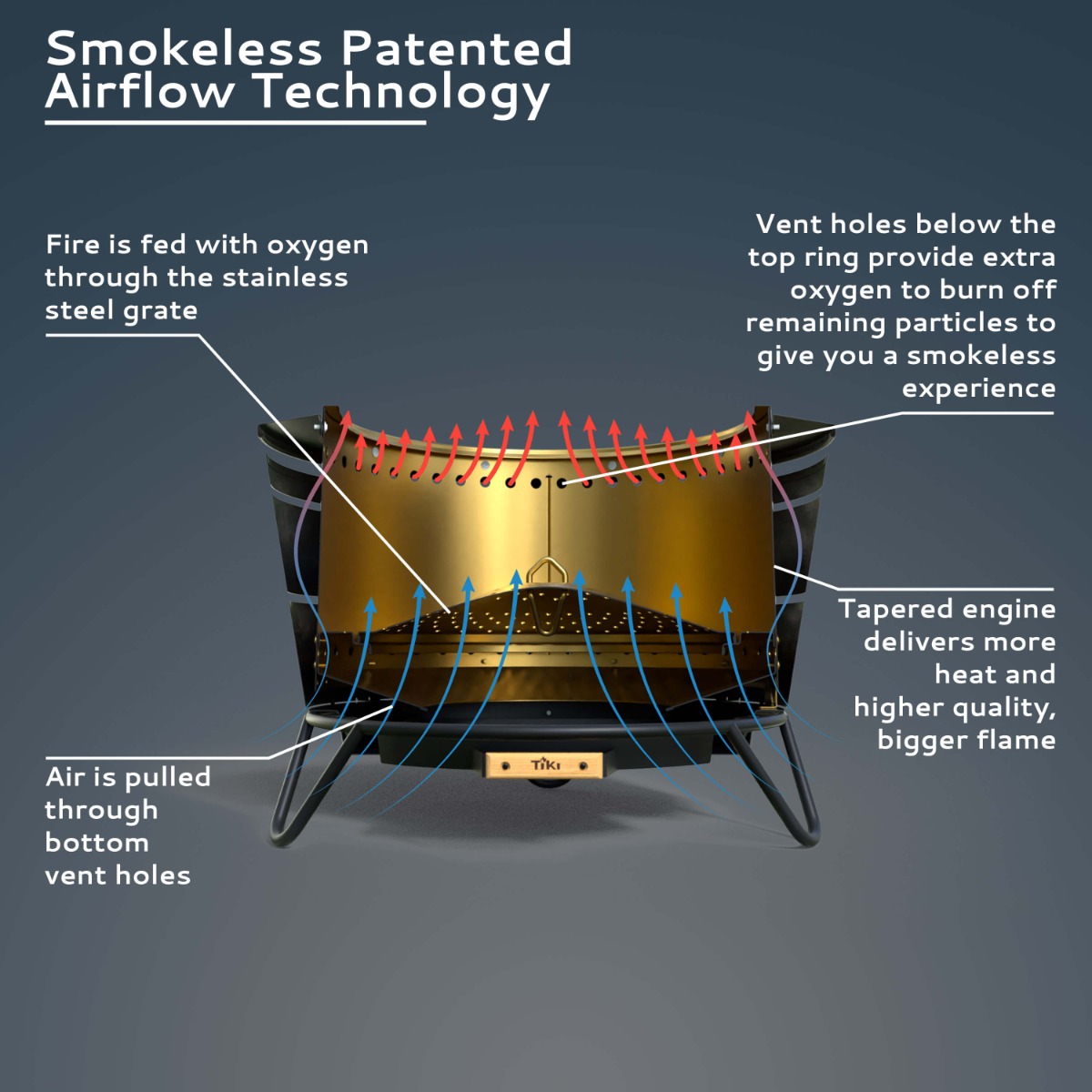 Why Choose a Smokeless Fire Pit?
Besides creating a more comfortable experience around your outdoor fire pit, smokeless pits feature a variety of other benefits.
Cost
Traditional outdoor fire pits and fireplaces can be expensive and require professional help to install. Smokeless fire pits cost around a few hundred dollars and are available for purchase online or at a local retailer.
Portable
Traditional backyard fire pits and outdoor fireplaces are often a permanent fixture in your yard. For example, embedded into your brick or stone foundation.
Smokeless pits are freestanding and sit atop your patio. They tend to be lightweight, with some designed specifically for on the go. For example, the TIKI® Brand Retreat Portable Fire Pit.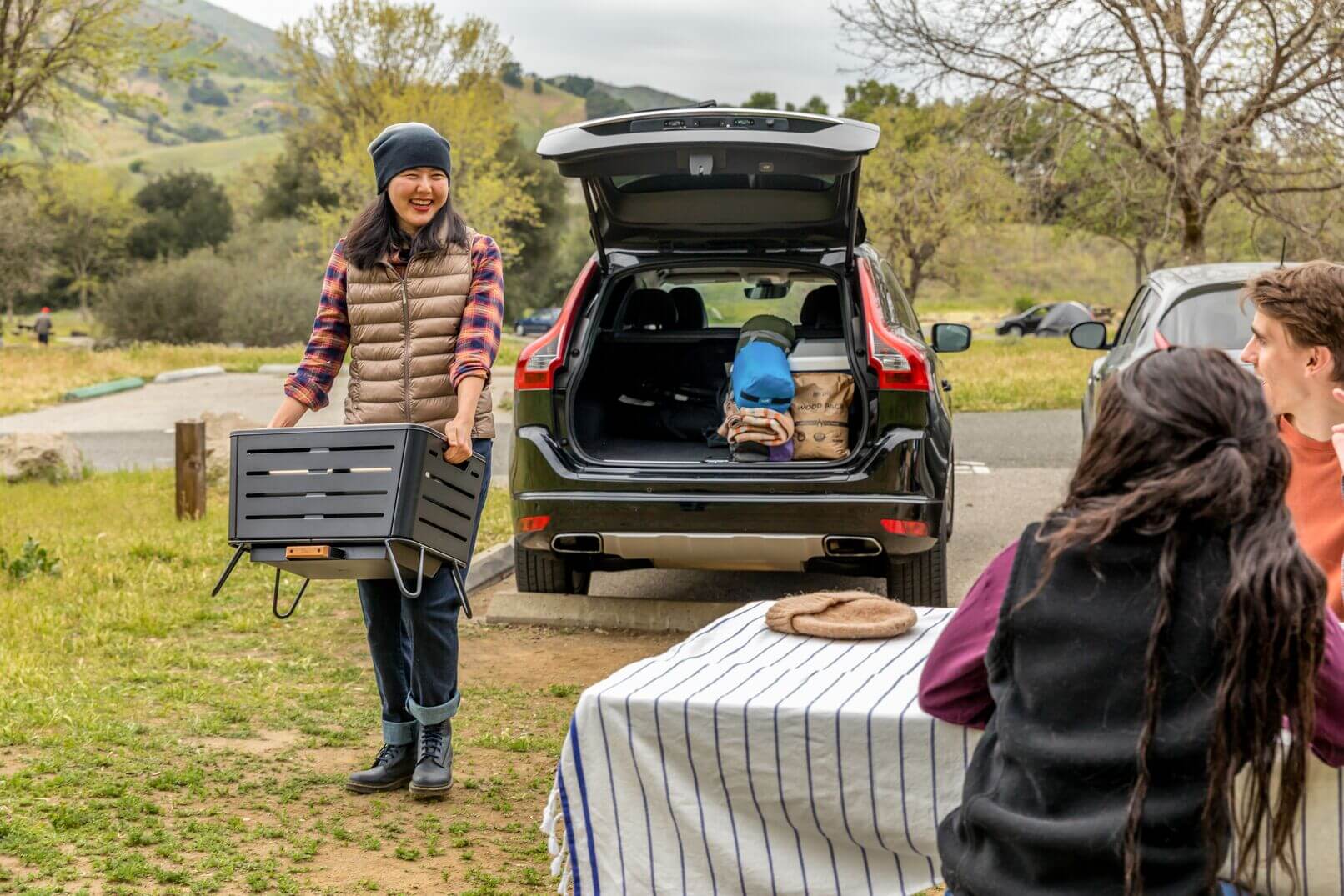 Design
The look of standalone fire pits has come a long way. Your choices used to be a used wagon wheel, clothes dryer tub, or basic metal pedestals. Now, your pit can match your aesthetic with a variety of colors and finishes to choose from.
The powder coated; stainless steel exterior of TIKI Brand Fire Pits elevate the look of your backyard without compromising on durability.
Consistent Temperature
Smokeless fire pits have a design that holds a steady and consistent temperature. A traditional fire's temperature varies depending on the make or even the fuel used (wood, charcoal, etc.) to feed the fire.
Instead of built into the ground, modern fire pits feature higher elevation. This raised design distributes heat more efficiently to those around the pit and makes it easier to control with a poker.
Maintenance
Traditional wood burning fire pits leave behind a considerable amount of soot and other residue. Clean-up can require a shovel or other tools to dispose of the ash once the fire has burned out.
Smokeless pits produce significantly less ash making them easier and less of a mess to maintain. TIKI® Brand fire pits feature a removable ash pan which makes it even simpler to dispose of ash.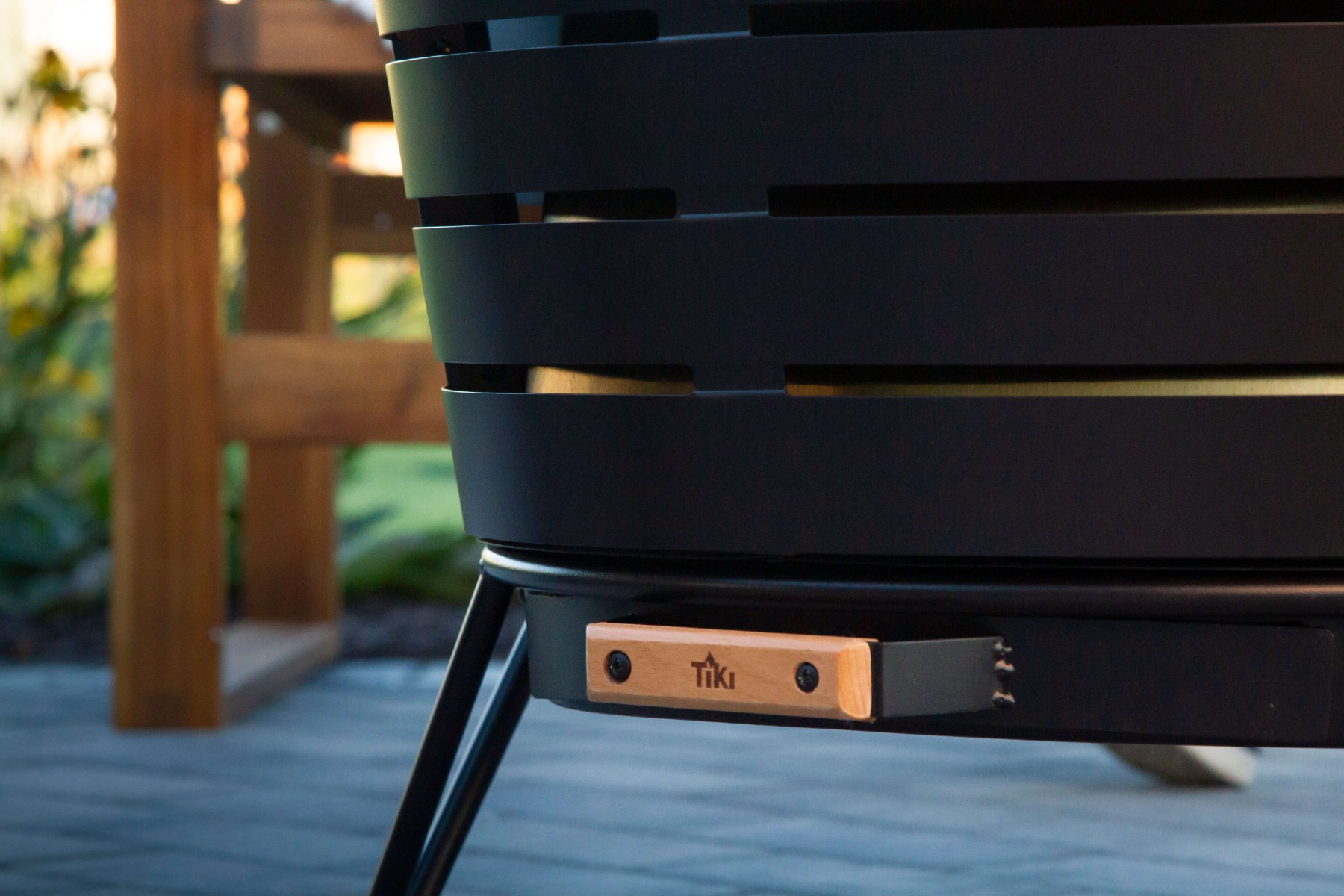 Interested in purchasing a smokeless pit? Check out our website for a variety of great options. Whether you want room for the whole neighborhood or the perfect tailgating companion, TIKI® Brand designs with you in mind.