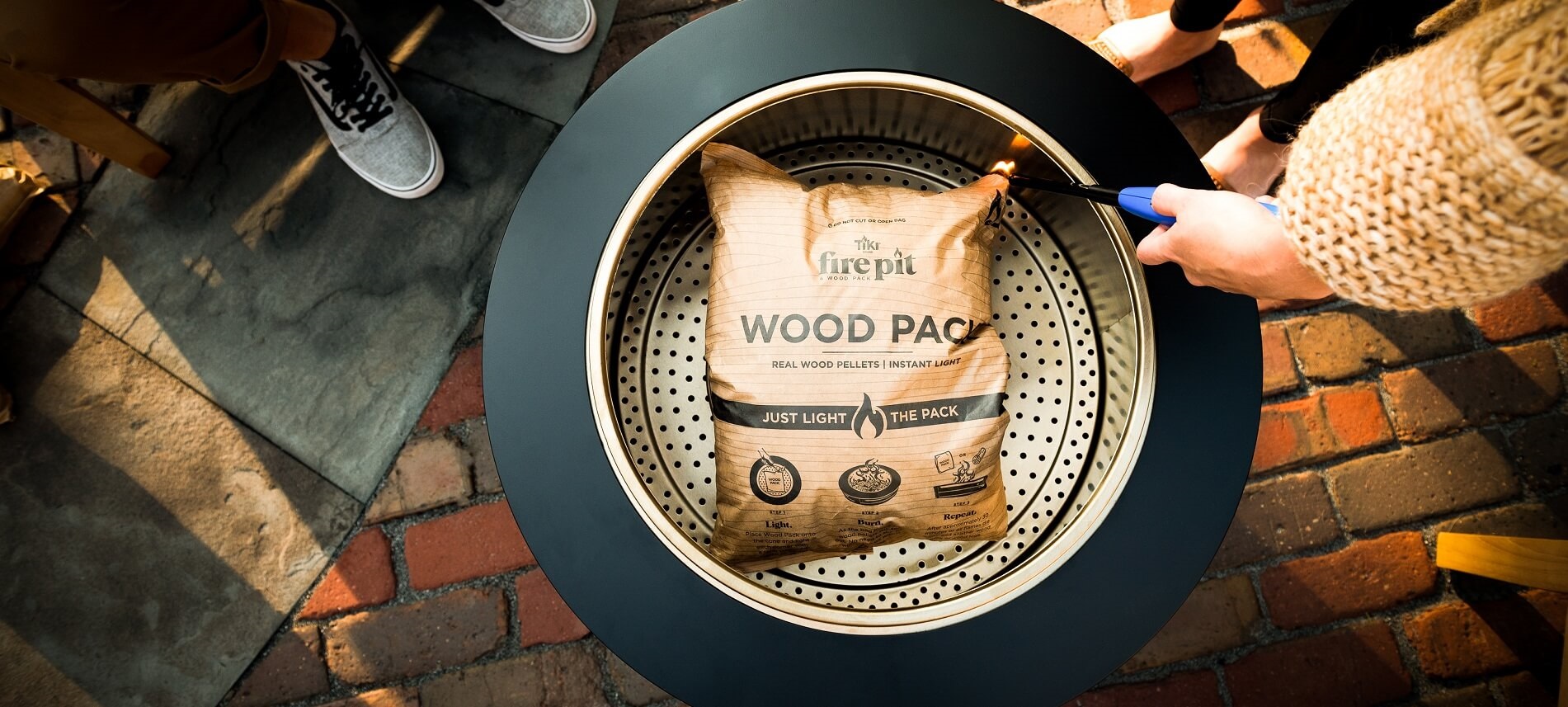 Sitting around a campfire can be one of the most relaxing and enjoyable outdoor activities, but no one likes being chased away by a smoky fire. What's the best way to start a fire in a fire pit to produce minimal smoke? Here are a few tips to help you to take in the moment, not the smoke.
1. Dry Wood
Make sure the wood you use is completely dry. Wood that has too much moisture will not burn effectively. It does not properly combust, meaning It doesn't produce as much heat, and therefore creates more smoke.
2. Get It Hot Faster
Use a Fire Starter or one of the TIKI® Brand Wood Packs to help get your fire burning hotter, faster. This means less smoke, more heat and a better experience overall.
3. Stick to Wood
Putting material other than wood in a fire can lead to a variety of issues, one of which being smoke. Make sure to only burn wood or wood pellets, in your fire pit to get the optimal experience. The TIKI® Brand Fire Pit comes with a Wood Pack which provides the ideal low smoke experience.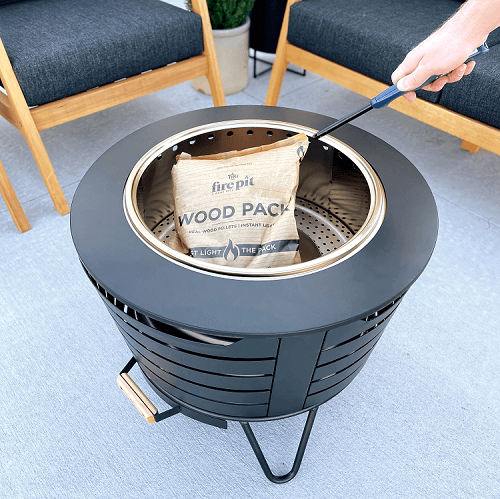 Here is a quick video showing how to light the TIKI® Brand Wood Pack for a low smoke fire!