Your backyard fire pit is not only a gathering point and centerpiece for your yard, but also an investment. The goal is to enjoy sitting by the fire more than the work of making and maintaining the fire pit. Here are five simple ways to make it a positive equation.
Invest in Durability
Heat, dust, ice, snow, rain are all elements most fire pits will endure daily. They take a beating, and the biggest cost is replacing your fire pit.
Today there are many options made to withstand frequent use. To find weather-resistant stainless steel, look for heat-treated and powder-coated options that resist corrosion.
Also, choose a company that offers a satisfaction guarantee or warranty for their products. Most companies offer customer service teams to help with warranty covers. A little extra durability goes a long way!
Remove That Ash
A problem with fire pits is the buildup of ash that damages the inside which can hurt its performance. This is a problem for any wood burning fire pit, but we have solutions.
To improve the fire pit's lifespan, ash should be removed from the pit as often as possible. However, it can be a big hassle and a mess to do so. Find a removable ash pan, like the ones on TIKI® Brand Fire Pits, to make cleaning easier. Check out more information on how to remove the ash from TIKI Brand Fire Pits.
Keep it Covered (When Not in Use)
Cover your cooled fire pit to protect it from rainwater, sunlight, and other weather conditions when not in use. A weatherproof cloth cover that fits snugly around your pit is the best option for protection.
The cover should provide some ventilation to reduce inside condensation and wind lofting. Some fire pits have one included with the initial purchase, which is very handy.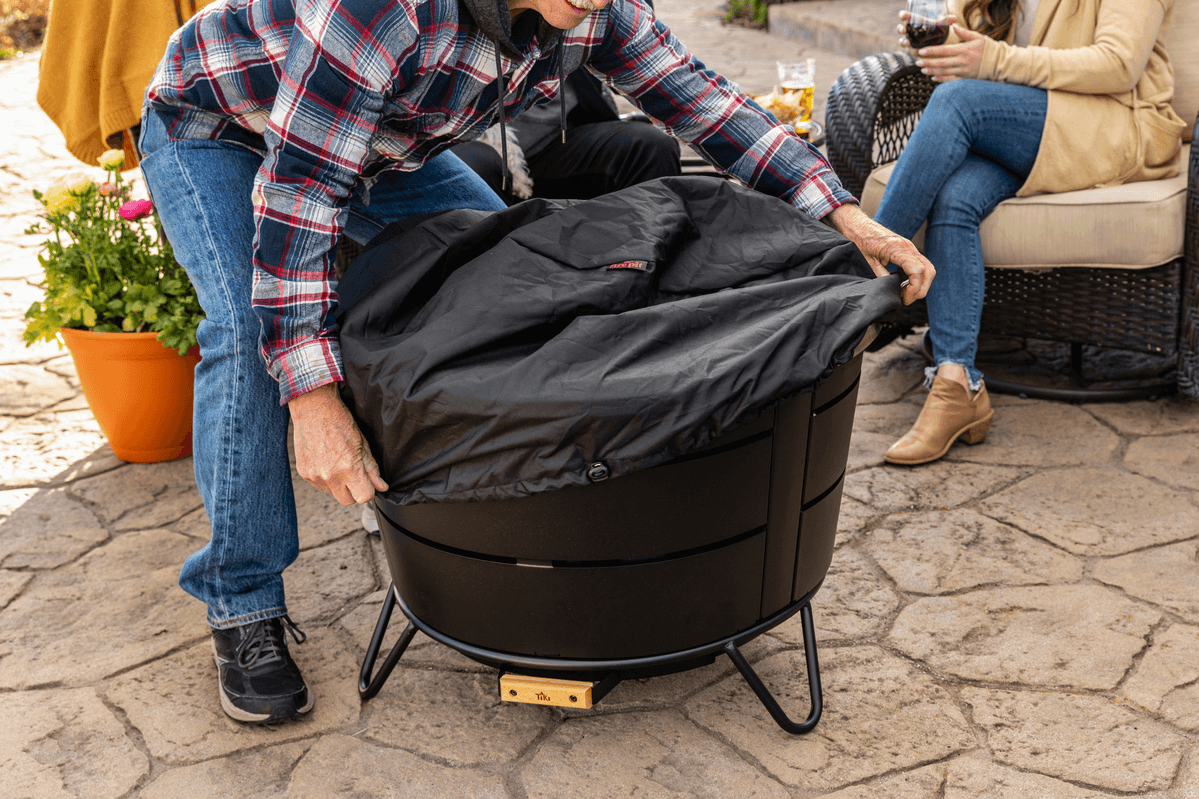 Prepare for Uneven Ground
Stone or concrete fire pits can sink over time because the ground naturally shifts. Sand leveling helps, but it's inevitable that you'll need to repair or rebuild a DIY fire pit.
A fire pit insert or movable fire pit has the advantage of not changing shape over time. This means you won't have to worry about it getting damaged quickly. Having a pit with legs or a pedestal also can be helpful with uneven ground.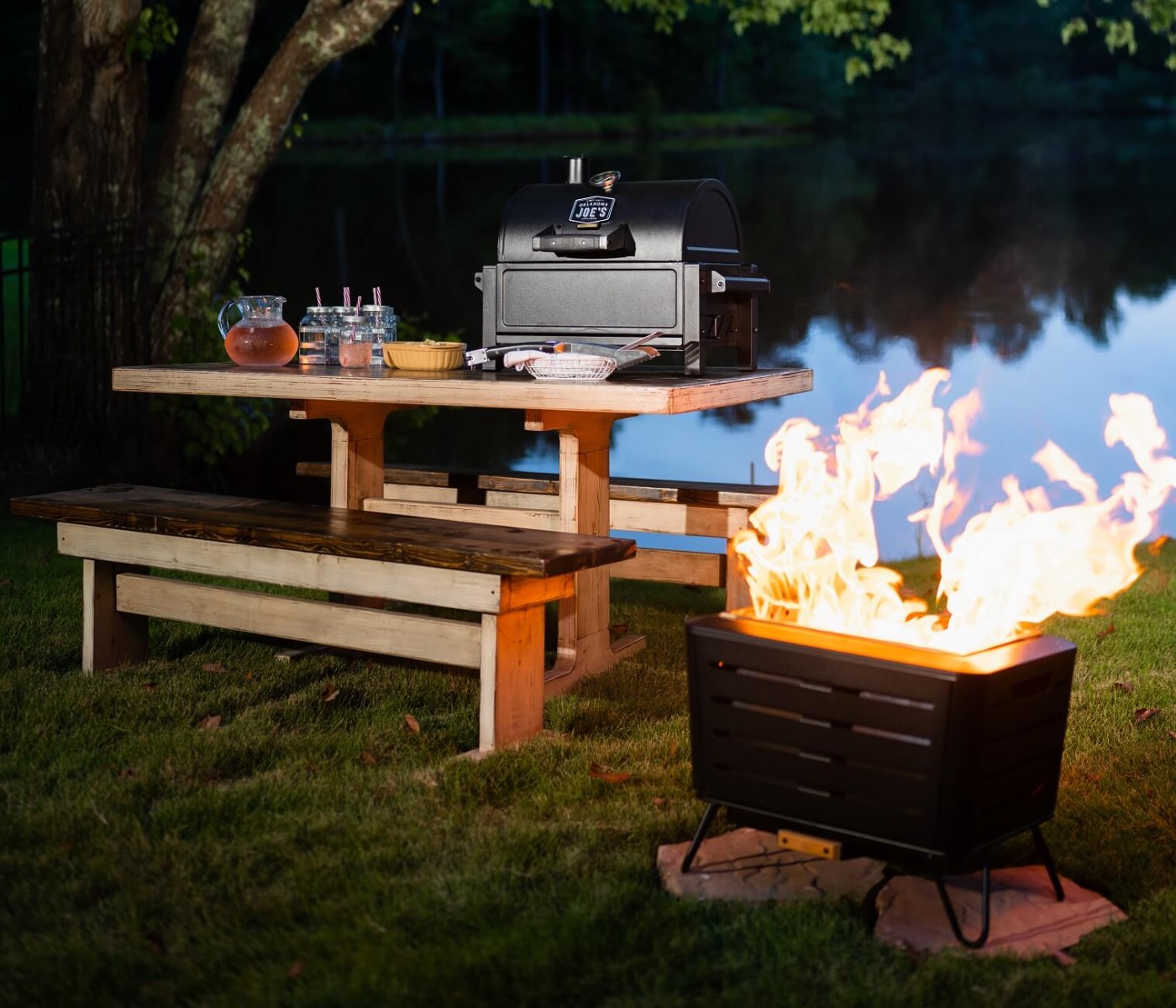 Feed the Fire
The key to a smokeless fire is to create a hot fire that achieves secondary combustion. To achieve secondary combustion, you need a lot of wood. Some people have wood in their yards that they can cut and dry, but others have to buy it.
A tip is to use a good fire starter. Products like the TIKI® Brand Wood Packs or Fire Starter Packs use specially-designed wood pellets to achieve a hot fire quickly. Customers expect a fire to start quickly and that is what the Wood Packs or Starter Packs offer.
Clean your Pit Regularly
You already spend a lot of time cleaning inside your house, so you don't want to worry about cleaning outside too. When it comes to cleaning a fire, they're not all created equal. If you are looking for a low-maintenance option, there are several to choose from.
Portable pits are still relatively low maintenance when it comes to cleaning. The nice thing about the TIKI® Brand Fire Pit is that it's super simple to clean. Just wait until the fire pit cools completely, and then gently wipe it down with soap and water. Watch a simple how-to video here:
Once the pit is dry, put on the cover and wait until you want to have a fire again.
Whichever option you choose, we hope these tips are helpful for you.