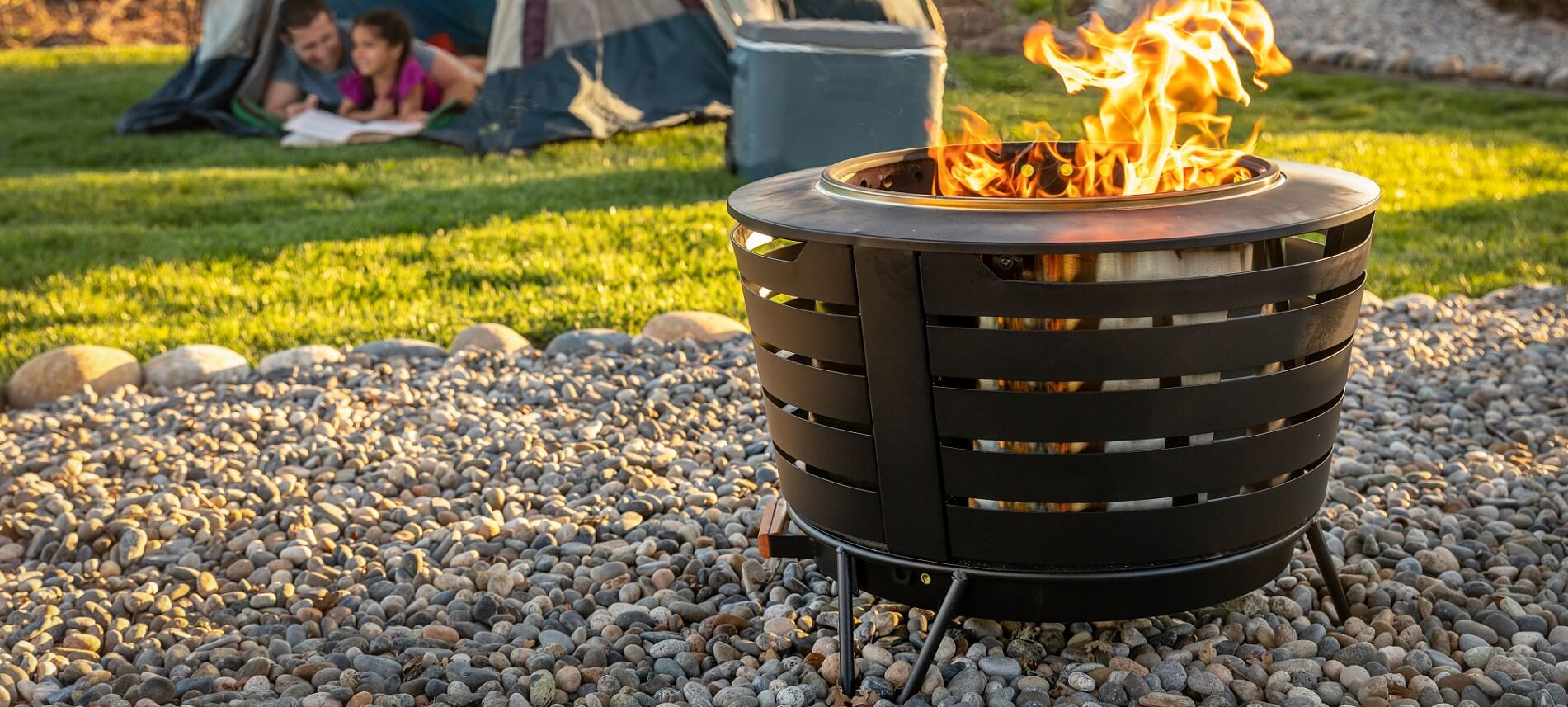 Making Your Fire Pit and Dollars Last Longer
Your backyard fire pit is not only a gathering point and centerpiece for your yard, it's also an investment. Your goal is to get way more enjoyment out of gathering around the fire than it takes to build and maintain the fire pit. Here are five simple ways to make it a positive equation.
Invest in Durability
Heat, dust, weather. Fire pits take a beating, and the biggest cost is replacing your fire pit. Today there are many options made to withstand frequent use. Look for heat treated stainless steel and powder coating in areas that may be exposed to the elements, as well as a company that stands behind their products with a satisfaction guarantee or warranty. A little extra durability goes a long way!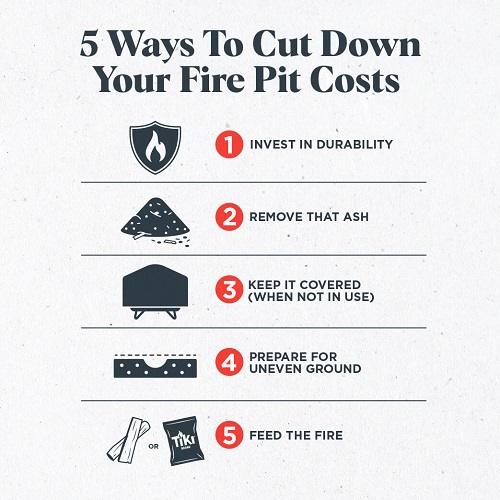 Remove That Ash
A common issue with fire pits is gathered and compounded ash that corrodes the inside of the fire pit and reduces its function. We get it. It's a huge hassle to remove, but getting in the habit of removing ash on a regular basis (after your fire pit is completely cooled) will dramatically improve the life and performance of your fire pit. Look for a removable ash collection pan, like those available on TIKI® Brand Fire Pits, to make the job so much easier.
Keep it Covered (When Not in Use)
When your fire pit is cooled and not in use, it's critical to cover it to protect it from pooling rainwater, sunlight and other weather conditions. A cloth cover works best to create a barrier around your pit, as long as the fabric is weatherproof and fits snugly around the shape of your pit. It should provide some ventilation, though, to reduce inside condensation and wind lofting. Some fire pits have one included with the initial purchase, which is very handy.
Prepare for Uneven Ground
One downside (no pun intended) of fire pits built from stone or concrete blocks is that they sink over time due to natural ground shifting. Sand leveling helps, but it's inevitable that you'll need to repair or rebuild a DIY fire pit. An advantage of a fire pit insert or free-standing movable fire pit is not needing to worry about the fire pit holding its shape over time. Having a fire pit with legs or a pedestal also can be helpful with uneven ground.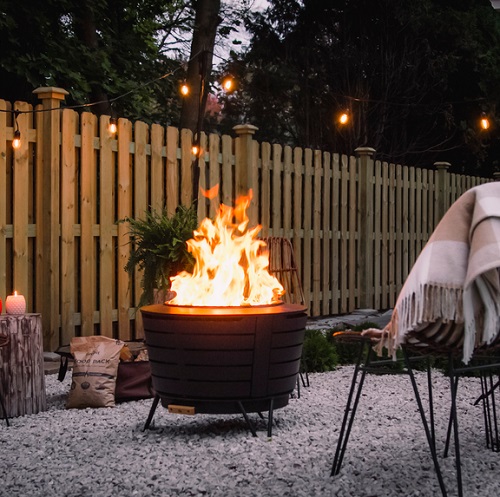 Feed the Fire
The key to reducing smoke and improving your fire experience is creating a hot fire that achieves secondary combustion. Some fire pits are built to support secondary combustion, but the fuel is very important to the process. It can take a lot of wood to achieve secondary combustion and, while some of us have wood readily available in our yards that can be cut and seasoned, many have to purchase it. A tip is to use a good fire starter. Products like the TIKI® Brand Wood Packs or Fire Starter Packs use soaked wood pellets to achieve a hot fire quickly. This not only gets you faster to a great fire but helps your traditional wood utilization.
Hopefully this advice will give you time to focus on having fun around the fire instead of your wallet!