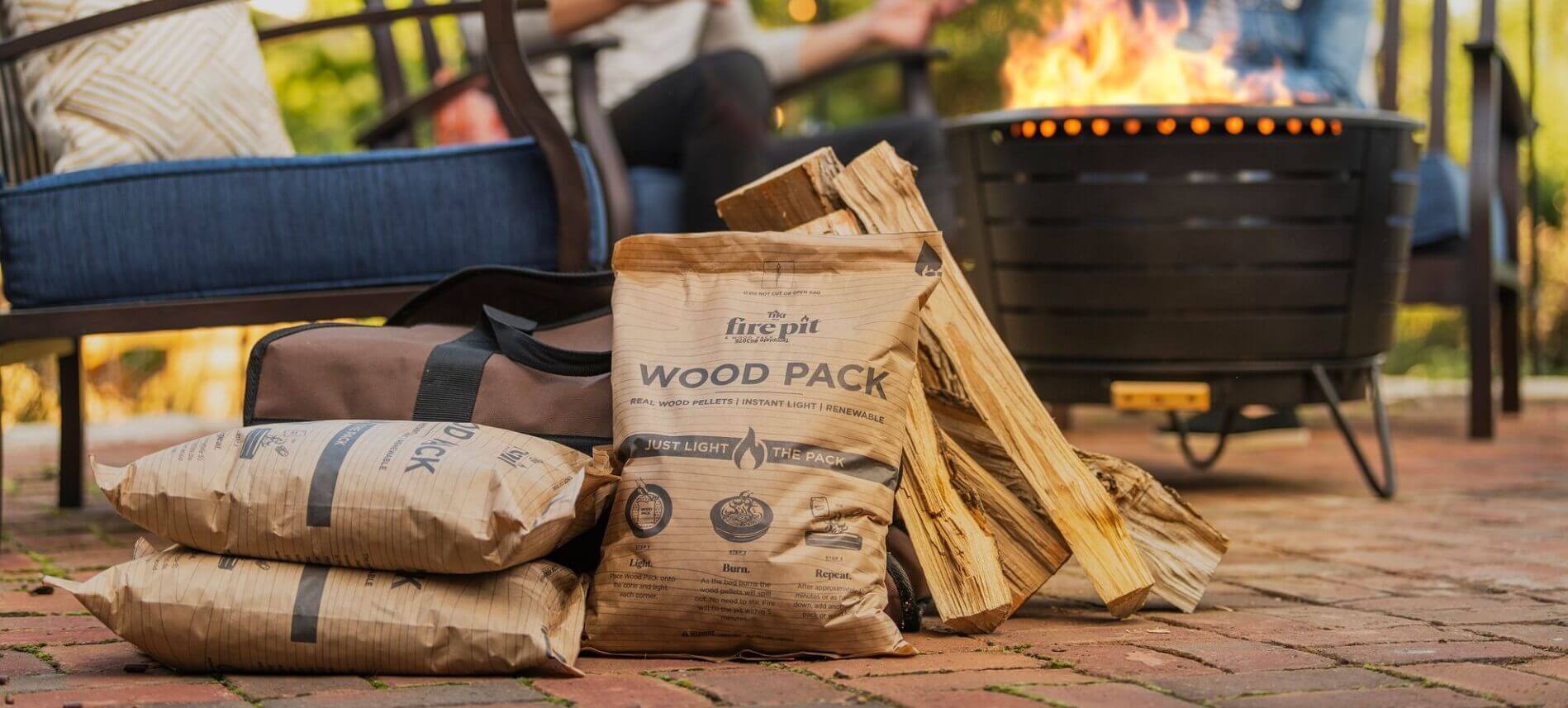 Relaxing around the fire should be just that, relaxing. Getting ready for an evening with friends and family shouldn't come with stress. Having a few essential accessories allows for entertaining at the drop of a hat.
First, a poker is a must to control the fire from start to finish. Although there's no need to stir wood pellet packs when they are first lit, you will need to stir the flames when you use cut firewood. You will also need to move around logs or pellets as the fire burns. This will be necessary for an even burn to control flames or to help reduce smoke. A good poker should give you a good hook at the end to be able to move around burning material at a distance, as well as other benefits. The TIKI® Brand Fire Pit Poker, for instance, has a shaft that bends from the handle for optimal ergonomics, as well as a bottle opener on the handle for convenience!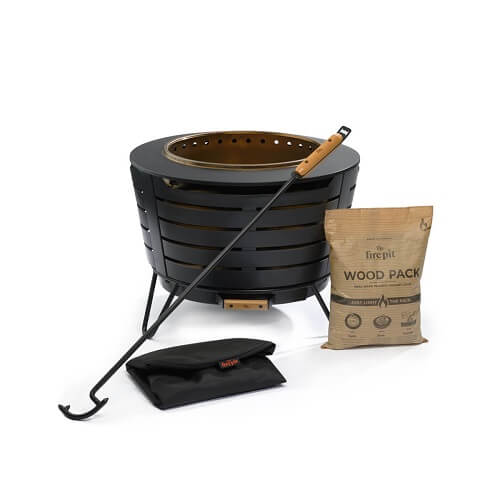 Put your mind at ease with a handy fire-proof mat for your deck or lawn. A sturdy mat should stay in place under your pit and keep your area clean and looking new from any ash that may come from your fire pit. A bonus is that many of these mats are also heat resistant.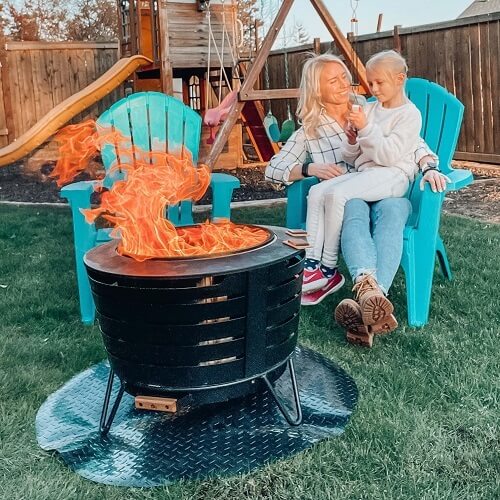 A night around the fire would not be complete without some delicious snacks. Make sure to pick up a classic Midwestern favorite, the pudgie pie maker. This magical, yet simple device, also known as a pie iron, can be used to make a creative dinner or a fun dessert. Place a couple slices of bread in the greased pudgie pie iron and fill with all your favorite foods. Use it for a fun twist on S'mores or a gooey pizza pie.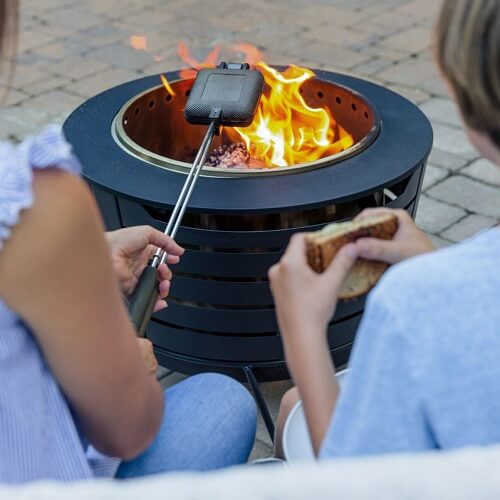 A quick fire after a long day can be the perfect way to decompress, but sometimes you just want to get the good times rolling. A steady source of fuel for your fire will be necessary. Whether using the TIKI® Brand Wood Packs or Fire Starters to light a fire quickly or stocking natural cut wood a wood holder or storage container is helpful to keep your outdoor area neat and tidy. A fun wood holder can also add bit of style to your space.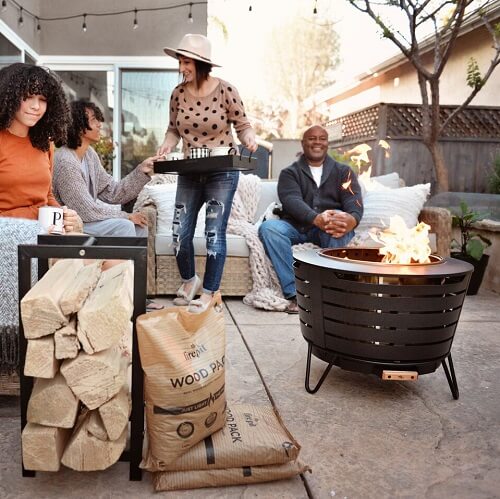 Finally, a nice ash bucket is very helpful to dispose of your fire ash and keep your fire pit clean and burning efficiently. People love the removable ash pan that the TIKI® Brand Fire Pits offer, and a metal container for the cooled ashes is very handy.
We love fire and we want you to love your fire experience too! Make sure you check out these and other accessories to make your night as enjoyable as possible.