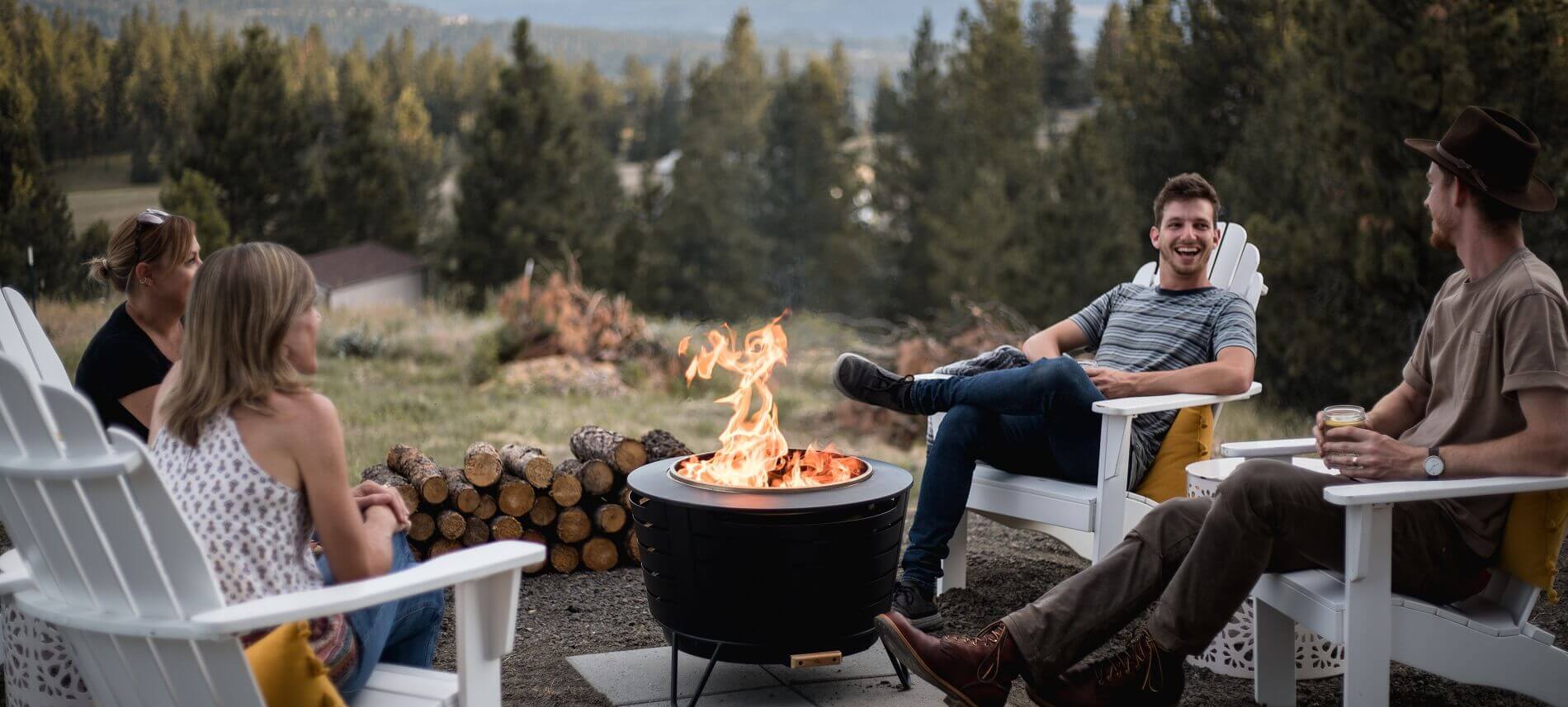 Check out these backyard spaces for inspiration
These days, a fire pit is more than just a place to keep warm or to tell tales of yore. Now, a fire pit is something that can become the focal point of your backyard getaway, an eye-catching centerpiece that adds the finishing touch to your patio, or if you already like fire, a nice addition to your collection of TIKI® torches.
The Perfect Poolside Prop
Is it possible to make sitting by the pool even more relaxing? Cool off with a dip in the pool and then warm up fireside. The nice thing about a movable fire pit is that you can move it around your pool area as you see fit.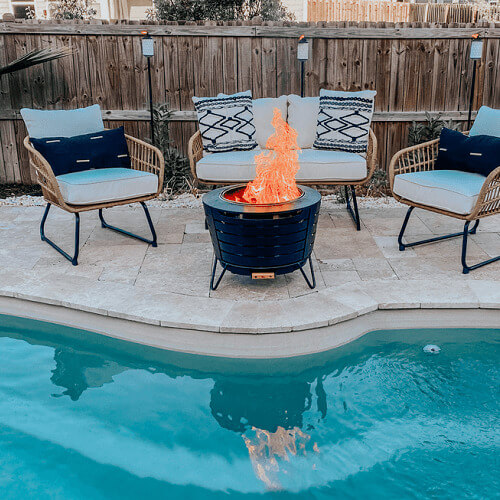 The Centerpiece
Utilizing your fire pit as the centerpiece to an outdoor space is a great way to complete the look of your patio. A sleek design means that it will draw attention without being overbearing. The TIKI® Brand Patio Fire Pit in Black, for instance, is versatile enough to fit spaces of many sizes. Whether you're revamping a small patio space or have a big backyard, a fire pit looks great in multiple locations.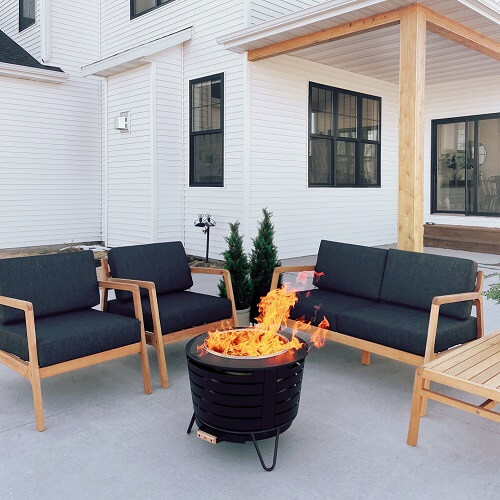 The Family & Friends Gathering
There are plenty of reasons and ways to gather friends and family together, but what better way to do so than around your fire pit? A fire pit allows you to entertain for as little or as long as you wish. All you need to do is pull up your favorite chair and surround yourself with your favorite people. If you're looking for a fast and easy way to entertain, TIKI® Brand Wood Packs are simple to light (you just place the Wood Pack inside the Fire Pit and light the 4 corners) and they provide a full flame in 5 minutes, lasting for about 30 minutes. You can keep the fire going by adding another Wood Pack or by switching over to traditional wood.