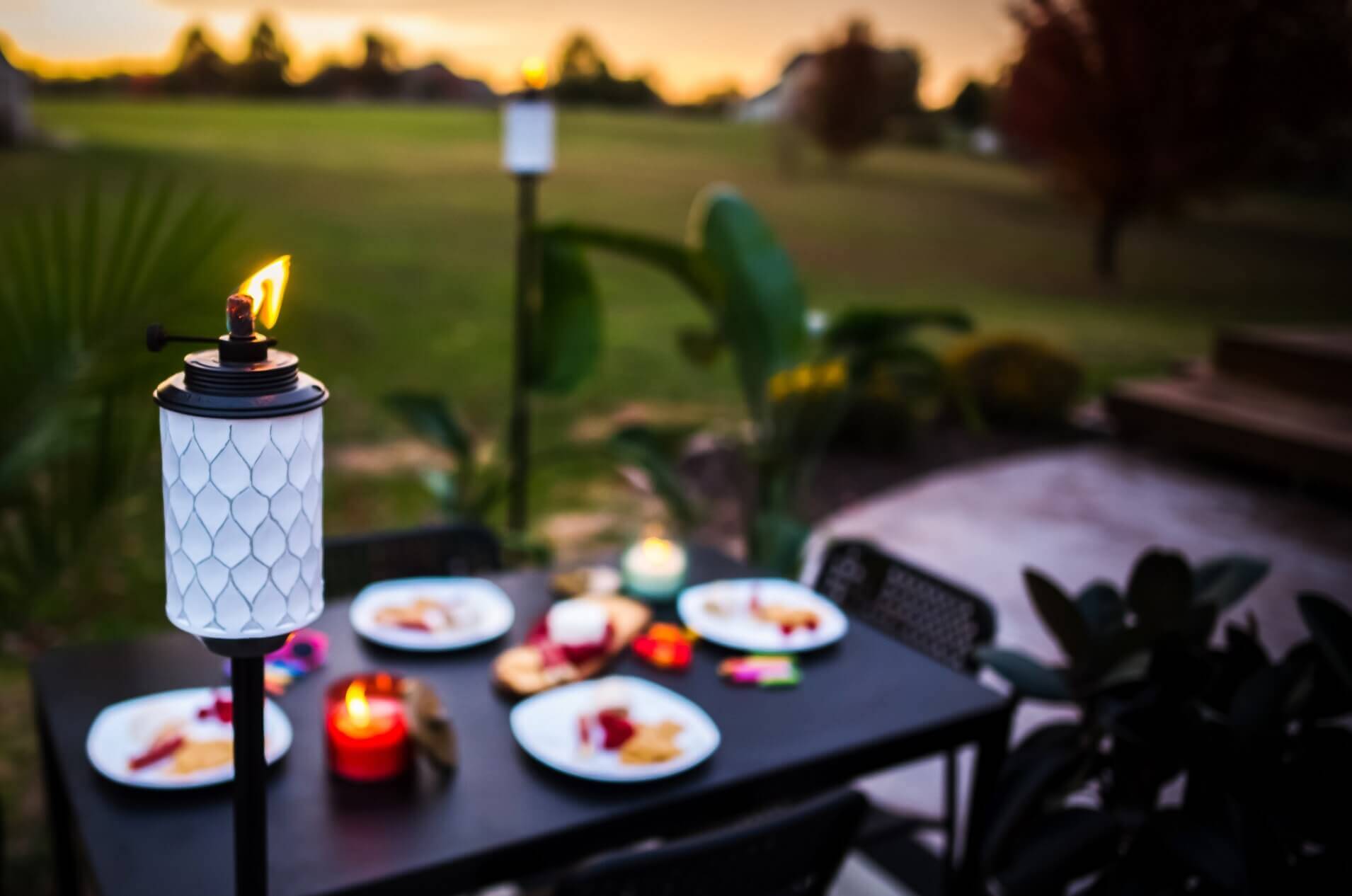 BEST ROOM OF THE HOUSE
We believe that when the weather turns nice, the best room in your house should be the one under the moon and stars. So, when you are exploring new corners of your home to relax in, don't forget to turn to your backyard, patio, balcony, or deck. Here are some of our fuss-free tips that will have you relaxing outdoors in no time.
Staying Home Doesn't Mean Staying In
KEEP COMFORTABLE
On beautiful nights, you want everyone to enjoy the outside air as long as possible. Our long-lasting flames help and so will a little extra comfort. Drape each chair with a blanket or throw. When the temperature dips, you can wrap yourself in an extra layer of warmth and keep the conversation flowing.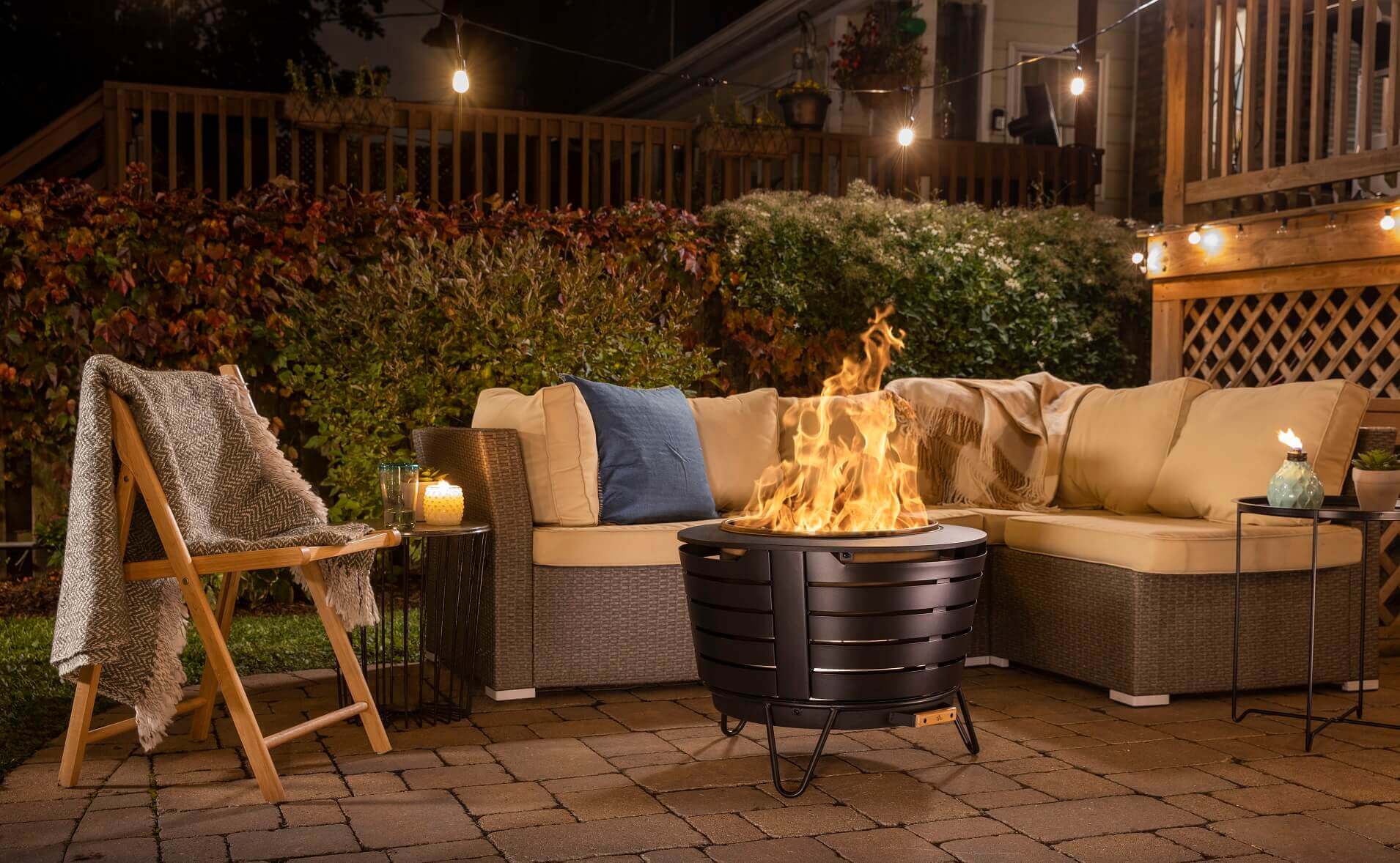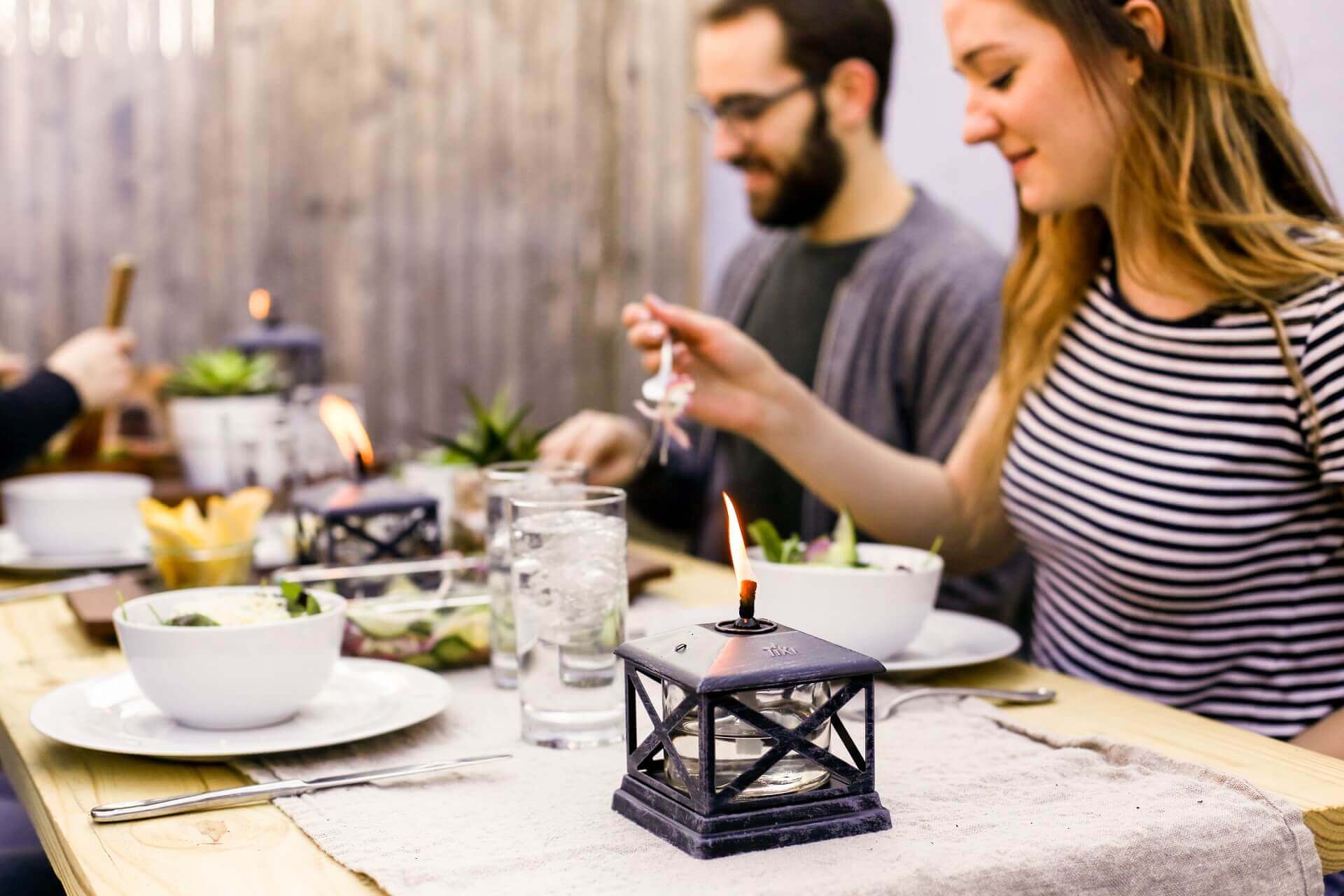 EASY MEALS
Elaborate meals? No, thank you. Take a vacation from your kitchen and try grilled pizza, tacos with a twist or food on sticks. Food on a stick just tastes better, ask around! At the end of the day, make it easy. When in doubt, cook dinner indoors and simply take your plates outside. Trust us, you won't be sorry.
DESSERT MENU
Complete the al fresco dining experience by adding dessert to the menu. S'mores are always a good idea. We have heard that using a peanut butter cup for your chocolate makes a yummy s'more!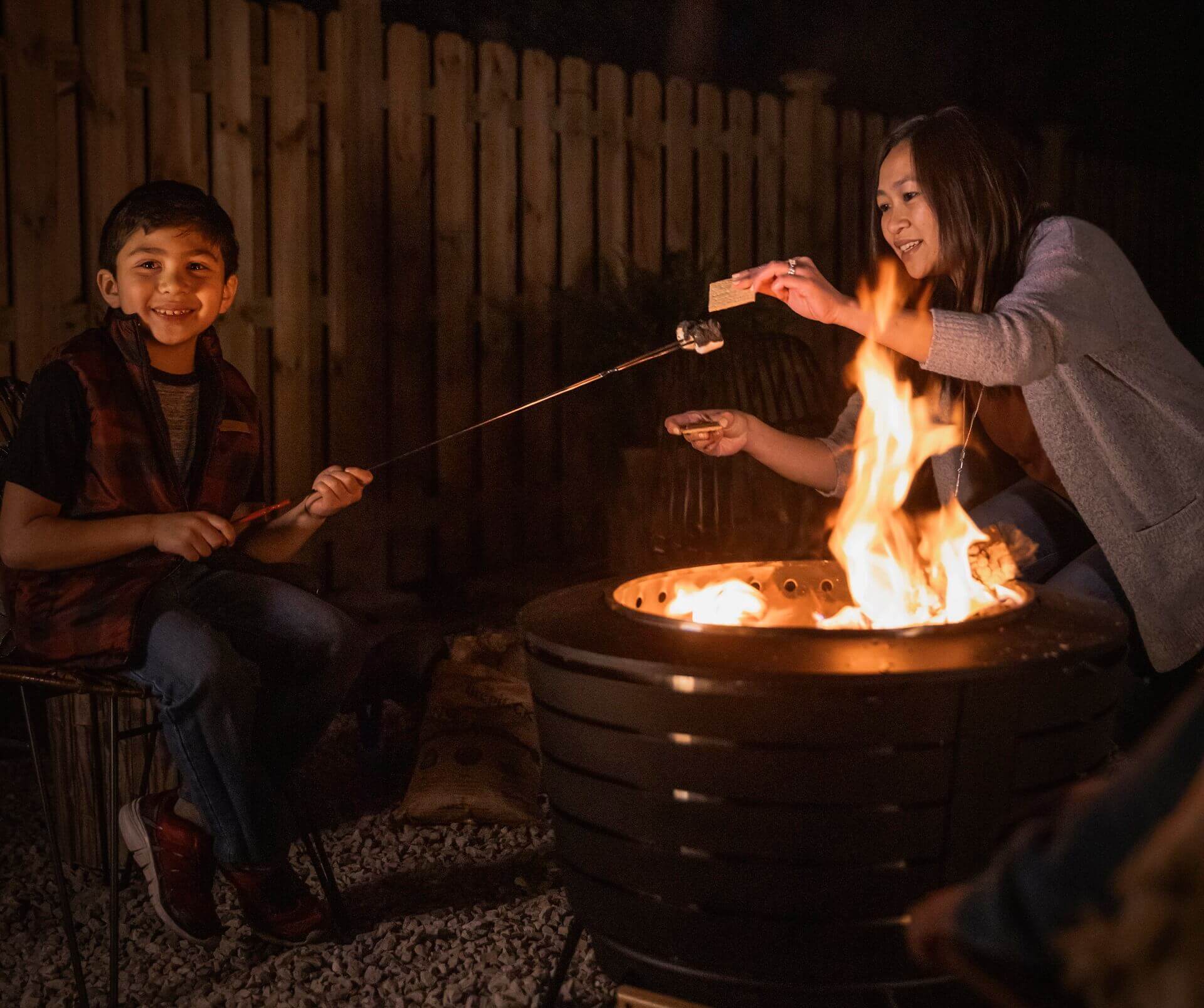 GREEN WITH ENVY
Is your patio or balcony in the middle of a city? Offset your concrete jungle with elements that remind you of green, faraway places. Add nature back in by adorning a drab area with plant life and vibrant table torches.
BACKYARD CENTERPIECE
Be honest, there's rarely anything worth watching on TV. Grab a magazine, an adult coloring book or your latest knitting project and head out to the TIKI® Brand Fire Pit. It's a much better centerpiece than your TV.