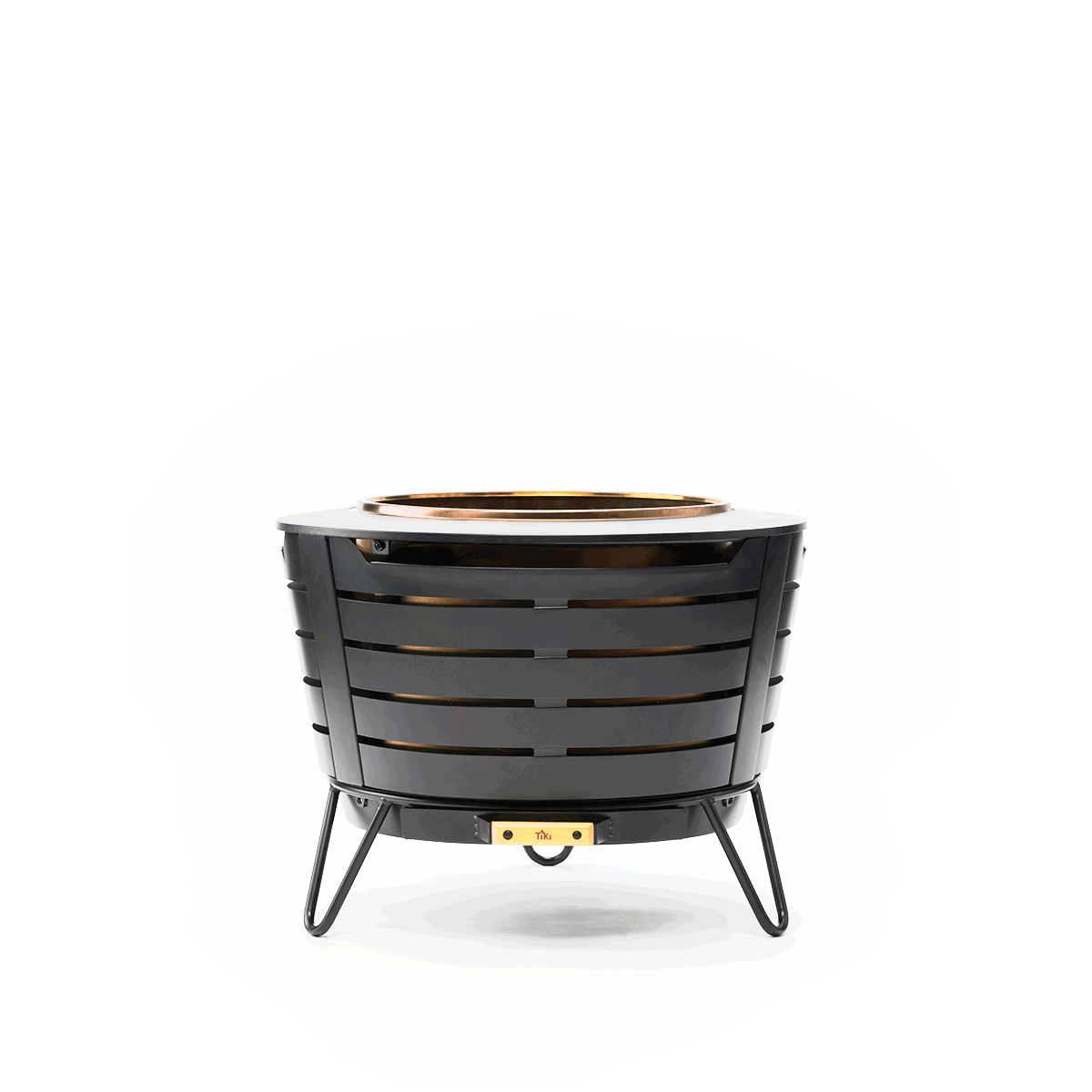 Rethink Your Fire Pit.
We love fire, just like you, but we hate the hassle of building, lighting and cleaning one. That's why we designed our own Fire Pit with a simple set up, an instant-light Wood Pack, an innovative airflow system and easy clean up. Spend less time starting a fire and more time actually enjoying it.
Instant Light
No scout badge needed. One match will provide a full flame within 5 minutes and last approximately 30 minutes long. Just enough time to unwind, re-charge and re-connect. No judgment here, you can always add another bag.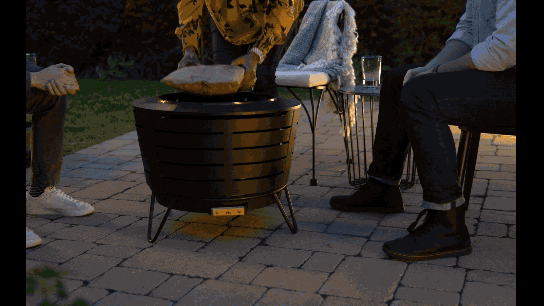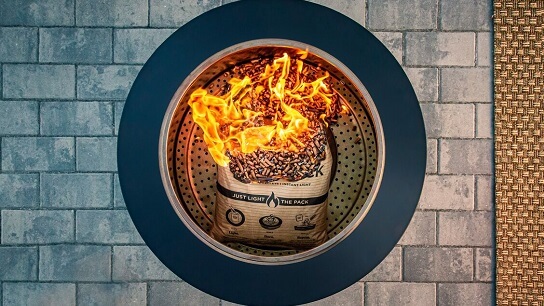 Real Wood
Burn wood, not gas. Our Wood Packs contain pellets made from sawdust sourced as a by-product of a number of manufacturing processes (like lumber, window frames). In other words, we're taking discarded materials and turning them into the highlight of your night. #Upcycling

Low Smoke
Don't let smoke smother your fun. The Fire Pit's internal airflow system yields low smoke and less ash, meaning no more dodging smoke or starting late night laundry.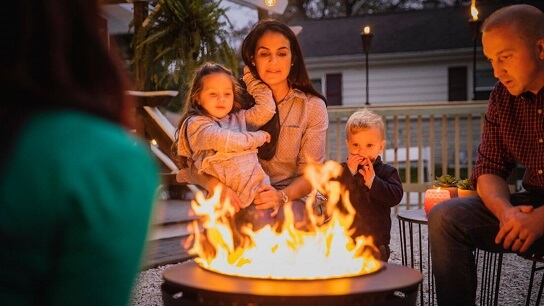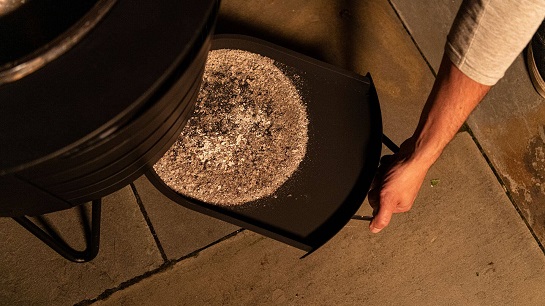 Hassle-Free
Experience the new way to Fire Pit: delivery right to your door, simple 2-piece assembly, removeable ash pan for easy clean up and a 2-year peace of mind warranty.
---

Built to Last
Thoughtfully selected materials make sure your pit looks great and stays that way for seasons to come. Our stainless steel burning chamber is designed to take a beating and the powder coated surround will keep your pit looking beautiful. We also include a cover to keep your unit safe from the elements when it's not in use.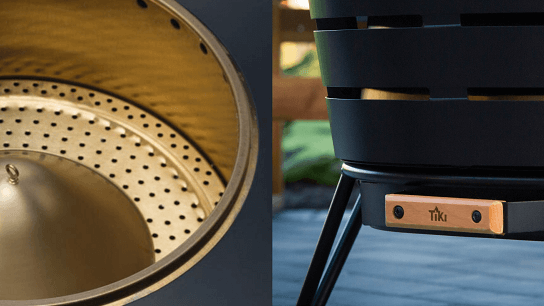 ---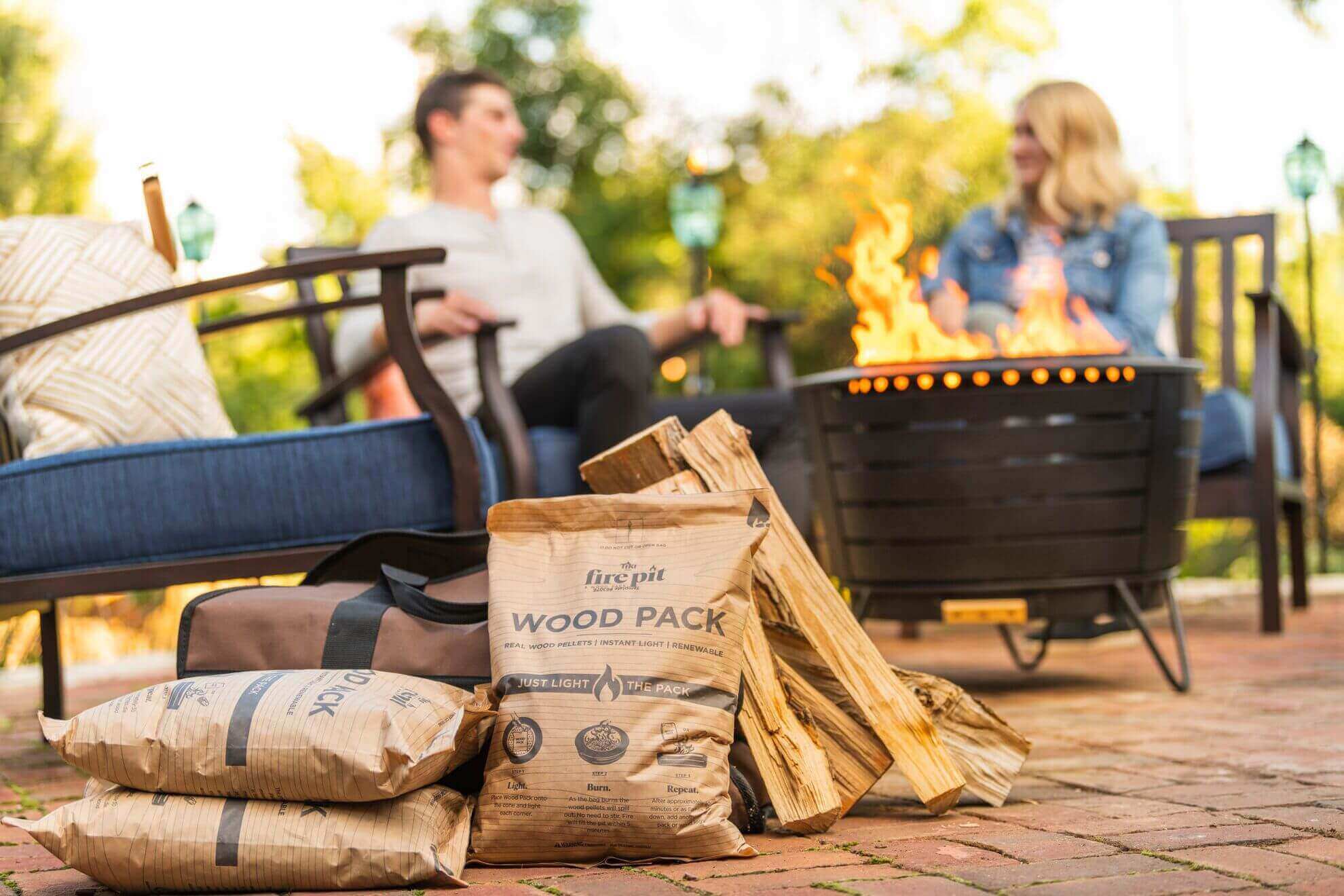 Become a Master Tender-er
You've met your match. Our Wood Packs just became your new best friend. Made in our home state of Wisconsin, these Wood Packs ignite quickly and last approximately 30 minutes, meaning no more guessing when your fire will be done. Want to go old-school? No problem. Our Fire Pit pairs perfectly with firewood, too.