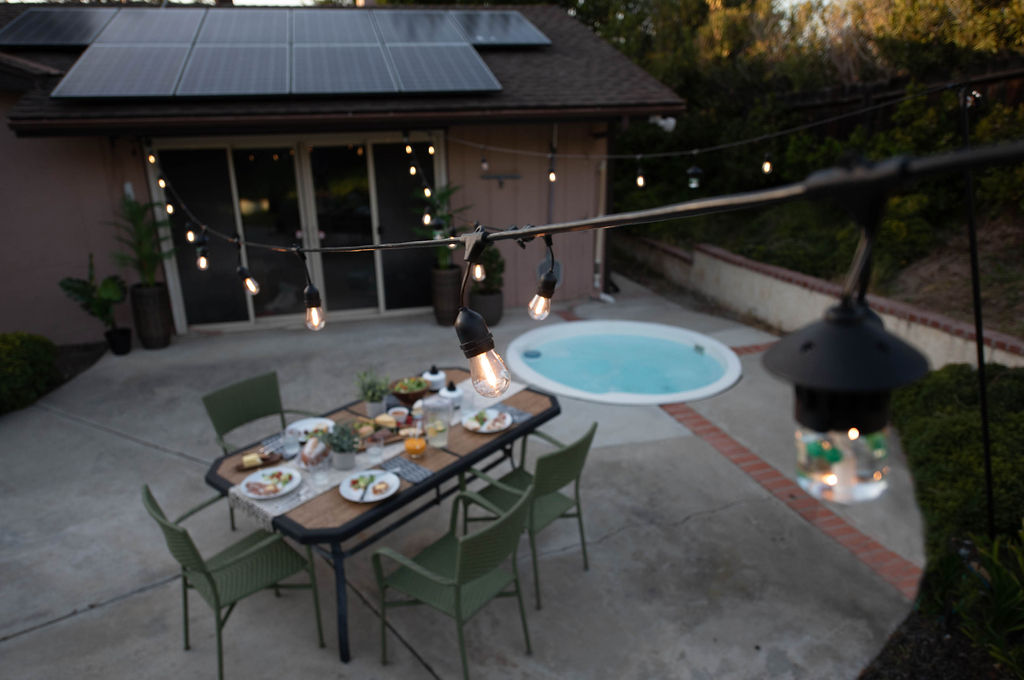 Warmer weather means more time outdoors. Nowadays, spending time outside has become the main way to gather with friends and make lasting memories. If your backyard is the hub for social gatherings, you want to make sure to create the perfect atmosphere for optimum relaxation. While the focal point of your outdoor space may be the TIKI Brand BiteFighter LED String Lights, try some of these accessories to complete the ambiance of a perfect outdoor oasis.
A few strands of string lights over an outdoor dining table can class up a casual dinner party. To jazz up your place settings, add some greenery and table torches to enhance the warm glow of the evening. Neutral toned napkins, table runners, or placemats can also make for a calming environment while entertaining your guests.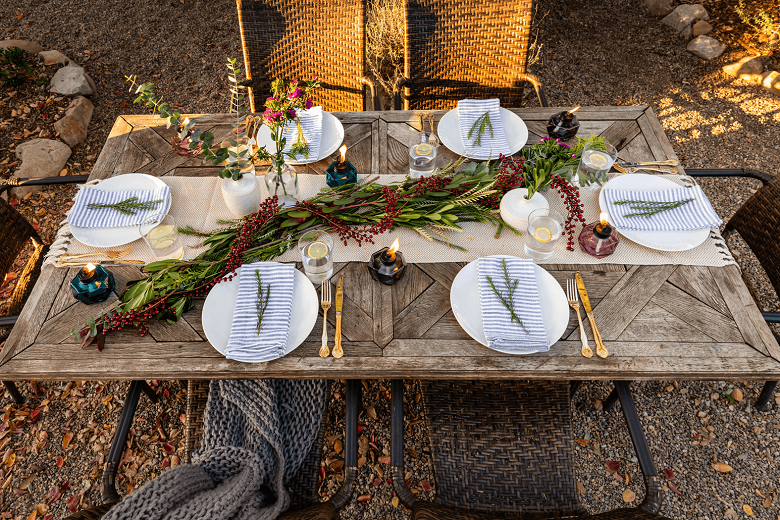 If you like to spend more time outdoors, then try taking the indoors out. Recreate a living room space in your backyard by utilizing wicker chairs and couches and adding outdoor throw pillows. Floral patterned fabrics are a fantastic way to complement the existing foliage in your space while pairing well with a variety of torches. Enjoy your morning coffee, settle in with a good book, or just get comfy under the warm lights with this set-up.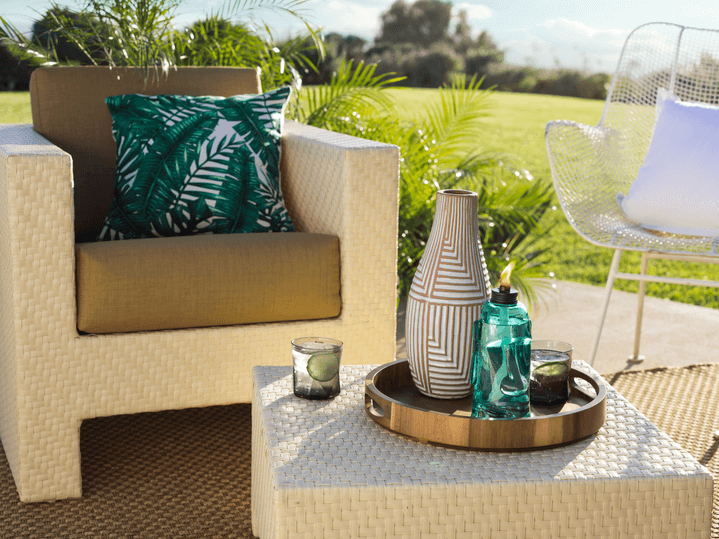 Layer up the warmth with both a TIKI Brand Fire Pit and TIKI Brand BiteFighter LED String Lights. While string lights offer mosquito repellency and a relaxing glow, the one thing your evening could be missing is the warmth of a firepit. Make the string lights the focal point of your backyard and enhance them with a fire pit. Pairing the TIKI Brand Fire Pit with a cozy outdoor couch and the string lights puts the finishing touch on your warm evening. The only thing left to do is sit around the fire making s'mores with friends and family!