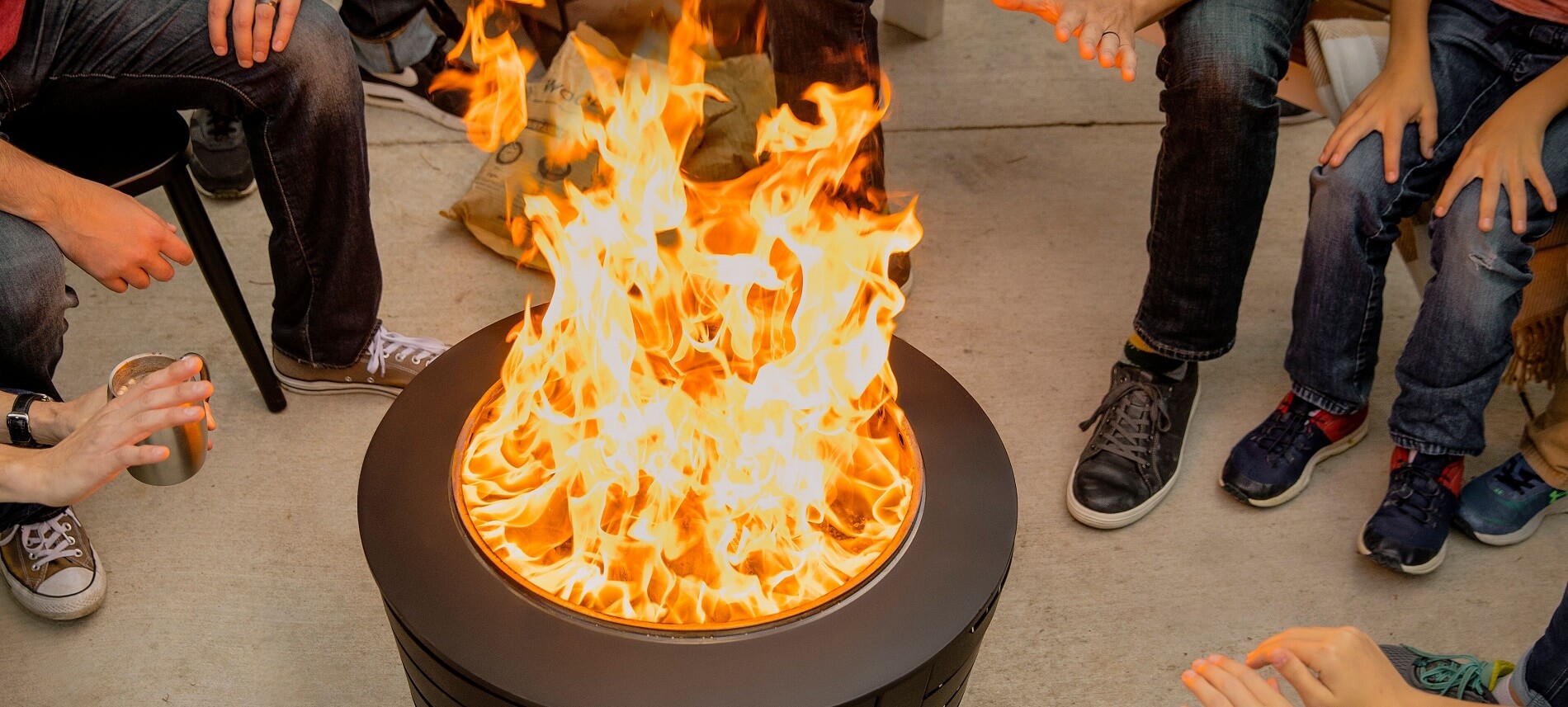 A tremendous amount of innovation has happened in the fire pit category. Gone are the days when the only fire pit choices were either super expensive or do-it-yourself. Many options have emerged that bring unique features and benefits. Here are four of the best.
Secondary combustion airflow technology
The development of fire pits that move air throughout their walls and re-circulate it has been one of the largest innovations in the category. The benefit is clear - a dramatic reduction in the amount of smoke that comes out of the fire pit while burning. Each fire pit on the market has slightly different technology. The TIKI® Brand Fire Pits, for instance, have a patent-pending application that improves the heat radius around the fire pit while facilitating the low-smoke secondary combustion.
Secondaray combustion often doesn't happen immediately when starting a fire, it requires the fire pit to be designed appropriately, and lots of dry, seasoned fuel. It can take a little time for a fire to achieve secondry combustion, so don't be discouraged if you get some smoke to start. Efficient combustion is dependent upon the "fire triangle" (heat, fuel, oxygen) being present. Secondary combustion and/or low smoke combustion depends upon these requirements being present at the top of the fire pit engine (near upper airflow holes).
What TIKI® Brand has done to help speed up this process, though, is develop Wood Packs and Fire Starter Packs, which are upcycled wood pellets that have been packaged to light quickly. What this does, aside from help you start or maintain the fire easily, is help get the fire to the hot secondary combustion stage.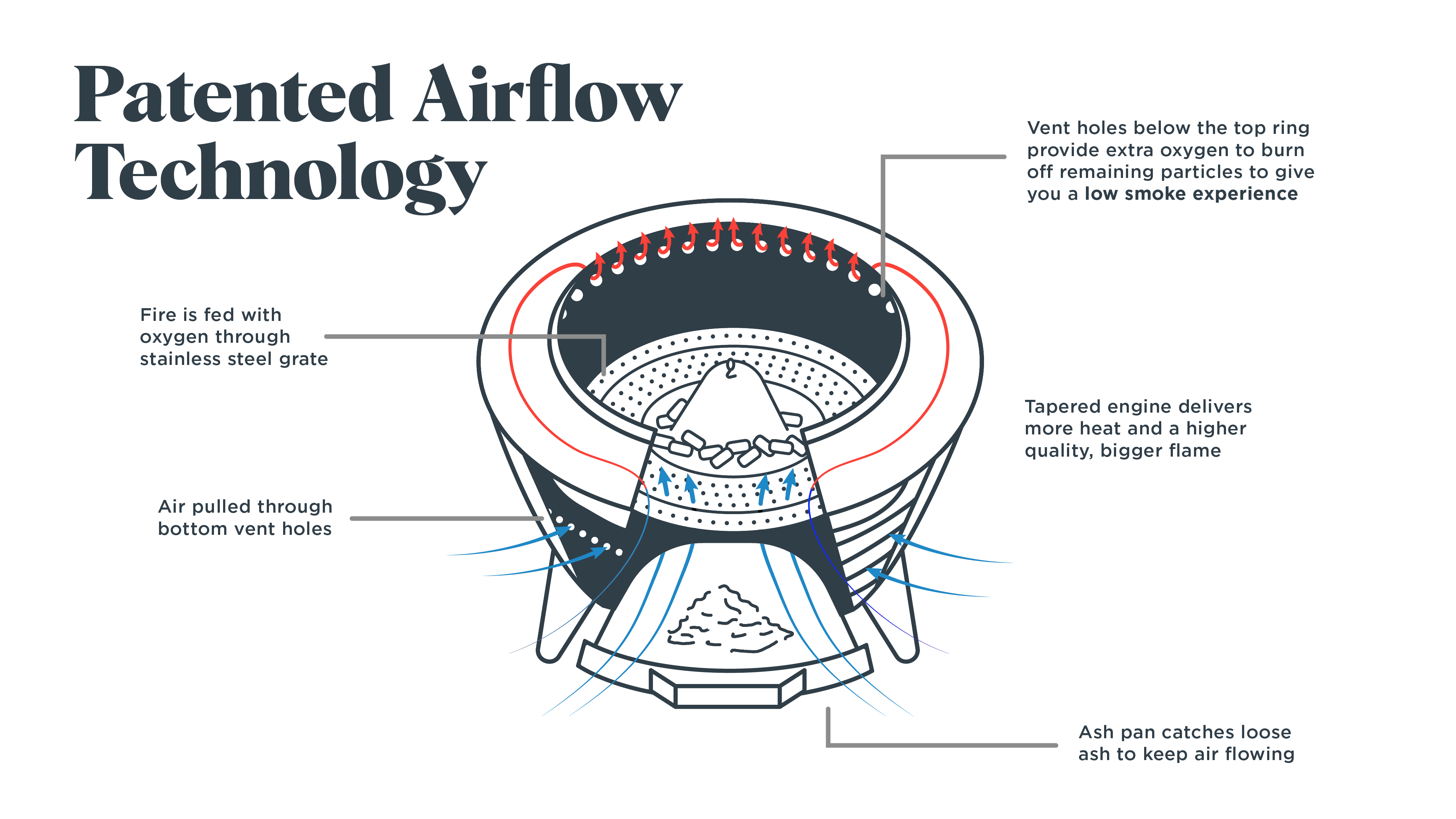 2. Removable ash pan
Have a few fires and you'll quickly notice ash builds up within your fire pit. As more ash gathers, the fire burns less efficiently, which contributes to smoke and other aesthetic issues. It used to be quite a hassle to remove ash, though. You'd have to use a shovel to scoop the cooled ash out or perhaps a wet-dry vaccuum, or you would have to pick up often heavy and very dirty pits to dump out the ash.
The addition of a removable ash pan for TIKI® Brand Fire Pits has been a game changer. Ash falls through holes in the bottom of the fire pit and collects in the pan, which can be slid out and emptied. Add the fact that TIKI® Brand Fire Pits burn more efficiently and create less ash to begin with, clean up becomes a lot easier.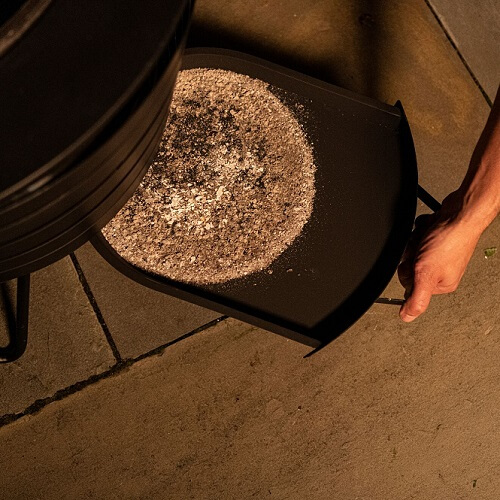 3. Design
The way portable, above-ground fire pits look have come a long way. Your choices used to be a used wagon wheel or clothes dryer tub, or some basic metal pedestals. Now, we are seeing a variety of colors and finishes, focused on durability and aesthetics. Modern styles complement your outdoor furniture and patio sets, TIKI® torches and lighting.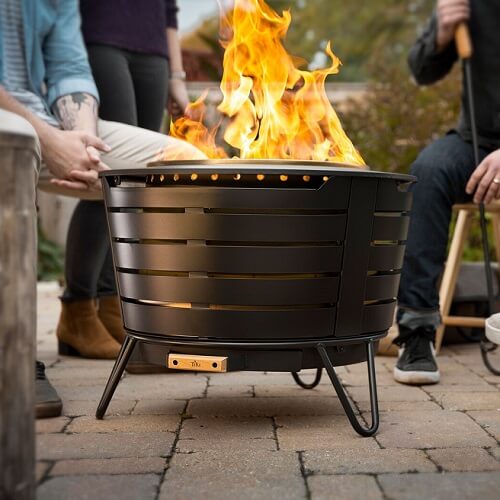 4. Outer shells and raised bases
Traditional fire pits have been dug into the ground, encapsulated in stone or set on non-combustible surfaces. Newer fire pit designs are building on the learnings that having a higher elevation provides a variety of benefits, including distributing the heat better to those sitting around it and bringing the fire closer to more easily control with a poker. Adding outer design features help provide some airflow and barrier to the main fire basin.
In today's "golden age of fire pits," looking for these features will help you make the most of your fire pit experience for years to come!