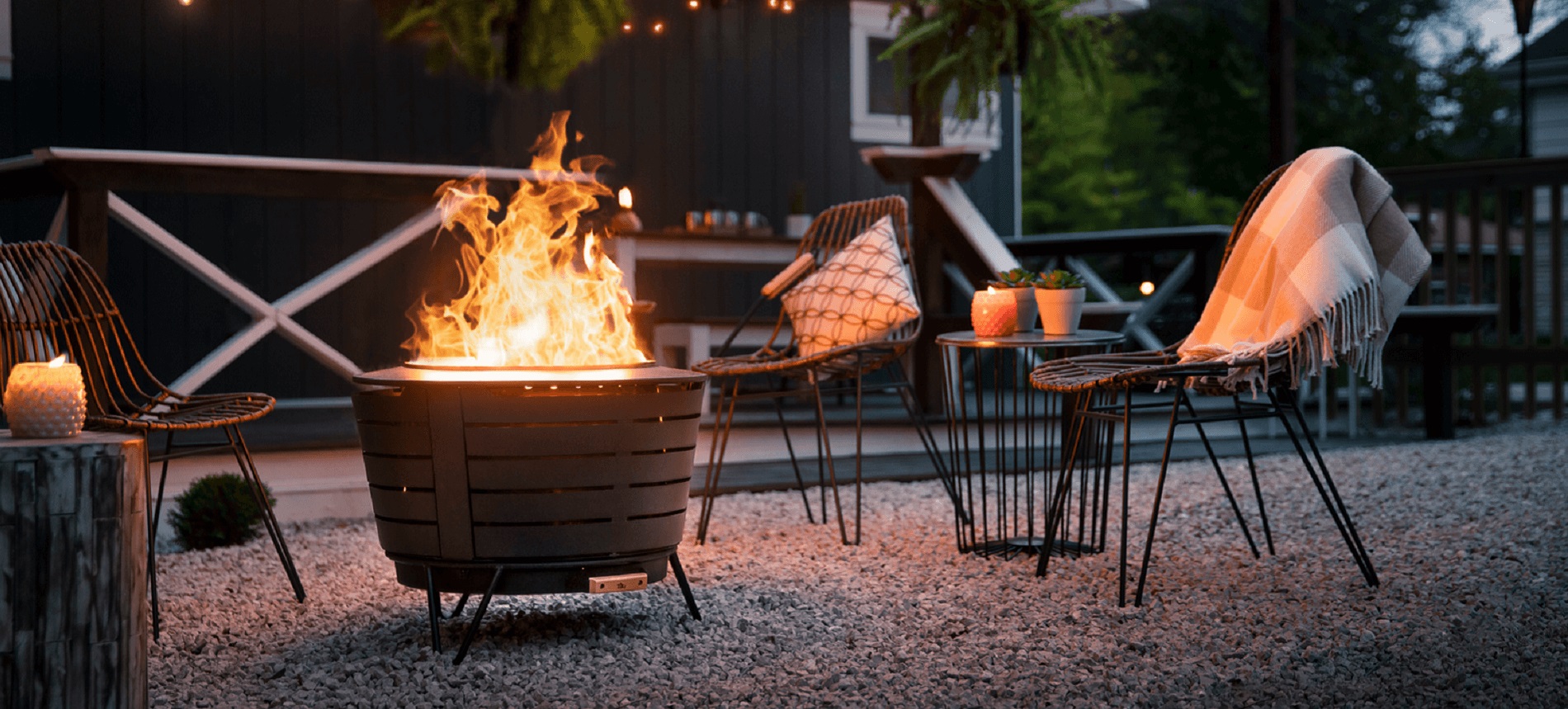 Choosing the right fire pit shape for your backyard space can be daunting. You want to make sure that it's aesthetically pleasing, not too big, yet not to small, and is something that you want to sit in front of and enjoy instead of adding more stress to your life.
Following are the most common shapes for fire pits and their relative pros and cons:
Square or Rectangular
Most often used for built-in locations with angles, you also see these styles for propane-embedded tables. While squared fire pits can fit certain landscape designs, you often see these as built-in or immobile fire solutions, which can be limiting.
Chimney/Chiminea
Fireplace-like styles with smokestacks were previously most common to achieve lower smoke, with the chimney sending smoke up into the air high above those seated around. While that approach to smoke management can work, smoke is still being sent out into the environment around your guests.
Bowls and Other Pedestals
Minimalist designs have you placing logs on an open area, which can be an easier, less expensive way to have a portable fire, but these tend to produce the most smoke dispersion. Novelty designs usually also fall into this category.
Circular
By far the most popular form factor, circular fire pits invite social interaction and are often used as focal points of backyards. These styles can serve a technical purpose. A deep circular shape with a design that helps reduce smoke by creating secondary combustion, like the TIKI® Brand Patio Fire Pit, is the preferred choice of many homeowners.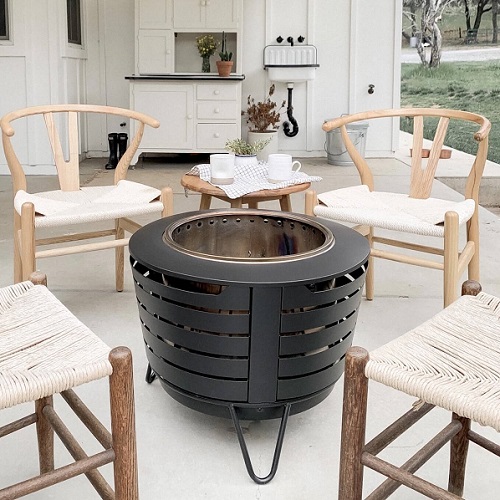 When deciding which fire pit can bring your backyard to life, consider these questions:
1. Space
The obvious first step is thinking through where you'll want the fire pit to be placed in the yard and if you have appropriate spacing around it. Does the fire pit need to integrate with any other patio or landscaping features?
2. Surface
For portable fire pits especially, do you already have or will you need to create a level, non-combustible base underneath?
3. Style
What colors and materials will look best with your backyard design?
4. Smoke
How important is smoke reduction and do you need to invest in a fire pit that can create dual combustion to help?
We know it isn't always easy deciding which fire pit to go with, so hopefully these pointers can give you some peace of mind.